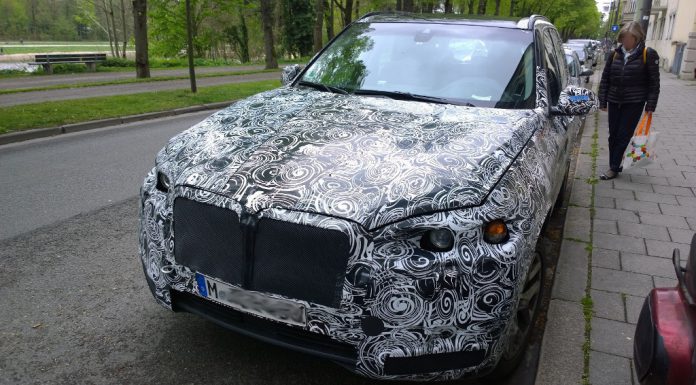 Just after confirming that it is in the works, the upcoming BMW X7 SUV has been spied testing for the very first time.
The BMW X7 will be built at the company's South Carolina production facility and it is hoped that thanks to the X7 and X4, this plant will produce 450,000 cars annually.
Due to the heavy camouflage featured on this prototype, not much can be said about the upcoming X7. What's more, it is possible that this prototype is nothing more than a mule for the next-generation BMW X5 which is just around the corner.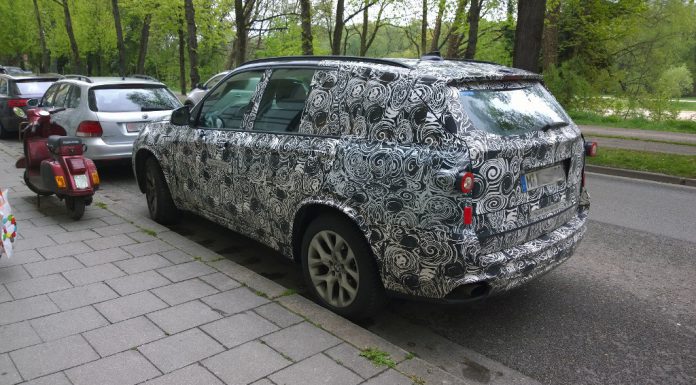 It is hoped that the X7 will prove exceptionally popular in the US, China and Russia and will inevitably be over 5 metres in length. As with all other BMW X models, the X7 will be available with a host of engines many of which will be borrowed from in-house. For example, it is very likely that one variant of the upcoming BMW X7 will utilise the 3.0-liter tri-turbocharged engine diesel like the current M50d delivering 381 hp and an impressive 545 lb-ft of torque.
Further down the road, we can also expect to see BMW's current range-topping 4.4-liter twin-turbo V8 also become made available in M specification.
[Via Moniteur Automobile]