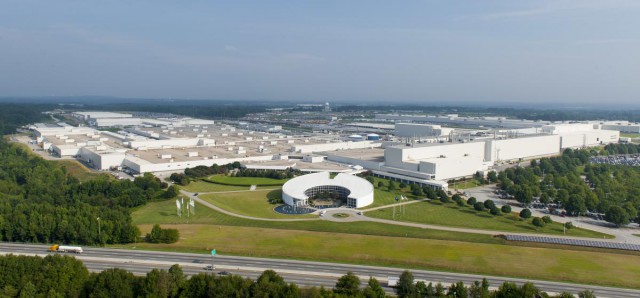 BMW has announced that it will invest US $1 billion in its American plant in Spartanburg, South Carolina by 2016 to help meet growing demand for its X range of SUVs. The production capacity at the plant will hit 450,000 units annually with the addition of the new BMW X4 and the full-size X7 to the production line.
"With the BMW X7, we are developing another, larger X model, which we will produce at our U.S. plant for our world markets – once again underscoring our commitment to the U.S," Chairman of the Board of Management at BMW AG, Norbert Reithofer, said at a special ceremony in Spartanburg on Friday celebrating 20 years of BMW production in the U.S.
The Spartanburg facility has so far been responsible for building the BMW X3, X5, X5 M, X6 and X6 M models. The ceremony on Friday celebrated the latest addition to the facility's production line, the X4. The production version of the X4, a sportier version of the compact X3, is expected to make its debut at the New York Auto Show later this month.
The change will also allow BMW to add 800 new jobs to the plant, bringing the total workforce at Spartanburg to 8,800.
"Expansion at the site will create 800 new jobs, bringing the total workforce in Spartanburg to 8,800," Reithofer said. "It will also make Spartanburg the largest plant in terms of production capacity in our global production network."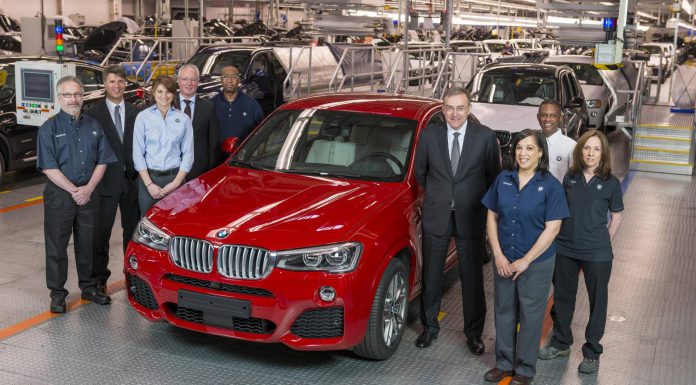 BMW's Spartanburg plant has made more than 2.6 million vehicles for customers around the world since production started in 1994. In addition to the X4 and X7, the facility will also adopt production of a plug-in hybrid version of the BMW X5 when development work on the model is complete.