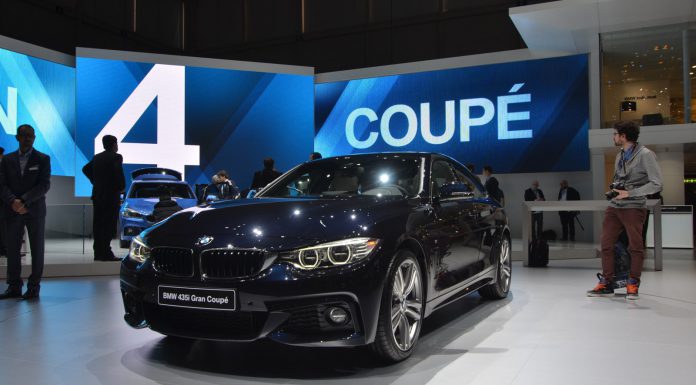 Ahead of the New York Auto Show 2014 kicking off in about a month's time, BMW has announced what cars it'll be bringing to the show. Most notably for us, the brand new Alpina B6 xDrive Gran Coupe will have its North American debut. Additionally, the BMW X4 Sports Activity Coupe will have its world debut with the updated X3, Concept X5 eDrive and 4-Series Gran Coupe also set to make their respective debuts in the U.S.
Starting off with the new Alpina B8 xDrive Gran Coupe, it features an upgraded 4.4-liter twin-turbocharged V8 engine tweaked and fettled by Alpina. They have managed to extract 540 hp and 540 lb-ft of torque from it. This power is sent via an 8-speed sport automatic transmission to BMW's xDrive all-wheel drive system. To help make the BMW Alpina B6 xDrive Gran Coupe sound as good as it goes, an Alpina stainless steel exhaust system has been installed.
When it is all said and done, the B6 xDrive Gran Coupe can sprint from 0-100 km/h in just 3.7 seconds and a top speed of around 320 km/h!
As is typical with Alpina's creations, the BMW B6 xDrive Gran Coupe is nowhere near as flashy nor in your face as say a BMW M6 Gran Coupe and instead opts for style and elegance. This has been achieved with the fitment of a new front fascia incorporating a redesigned bumper. The car then features tightly-spoked alloy wheels and at the rear, can be differentiated from an ordinary 6-Series Gran Coupe with a prominent bootlid lip spoiler, new bumper quad-exhaust pipes and more prominent rear diffuser.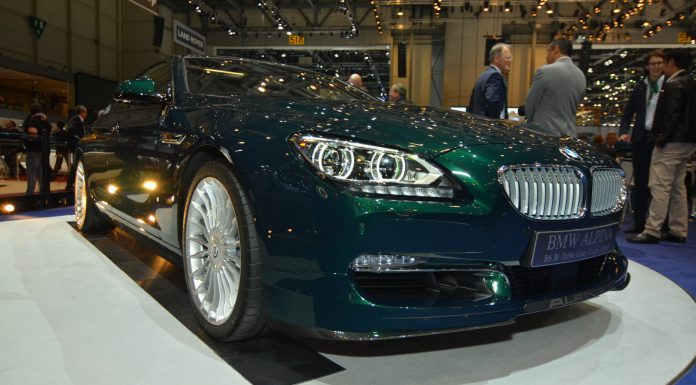 Initially, when the BMW X4 hits the U.S. market, it will be available in two specifications. The first is the xDrive28i featuring a 240 hp 2.0-liter four-cylinder petrol engine and the top-of-the-range model is the X4 sDrive35i delivering 300 hp thanks to its 3.0-liter inline six. As for the new 4-Series Gran Coupe, it will arrive in the U.S. next year and be available either with a 240 hp 2.0-iter four-cylinder or a 300 hp twin-turbo 3.0-liter inline-six.
As for the BMW Concept X5 eDrive, it features the company's intelligent all-wheel drive system and as the name suggests, a fuel efficient hybrid engine combining a twin-turbo four-cylinder with a 95 hp electric motor. Finally, two variants of the BMW X3 Sports Activity Vehicle will be available when it hits U.S. shores.
Recently, reports emerged suggesting that the BMW M4 Convertible will debut also at New York, so we will have to wait and see if that comes to fruition!