Tuner SpeedART just finished work on their latest SP81-R based on the generation-981 Porsche Boxster S. As we've known for many years now, SpeedART never fails to disappoint with their tuned Porsche models and the SP81-R is absolutely no exception.
On the visual side of things the SpeedART SP81-R can be customised to suit the desire of the owner. For example, it can be fitted with a prominent rear wing along with a more noticeable front splitter and larger side skirts. Additionally, 20 or 21 inch LSC-FORGED wheels are available and on the suspension side of thing the SP81-R receives new springs.
What's more, the tuner also has different power kits available for both the 981 Boxster and Boxster S engine offering up to 20 hp and 20 Nm extra. A new sport exhaust system with sport-catalysts and manifolds can be combined with several tailpipe designs. You can even get the exhaust with a sound switch function. A light Titanium sport exhaust system is also available.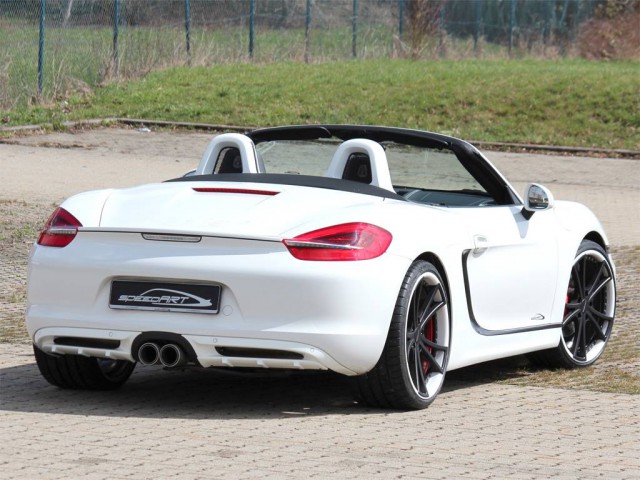 The options then continue into the cabin. This particular example featured a luxurious leather interior with the sport steering wheel finished in bi colour leather. Elsewhere, white stitching is featured throughout alongside SpeedART floor mats and white instrument dials. Of course, the interior can be fully customised.