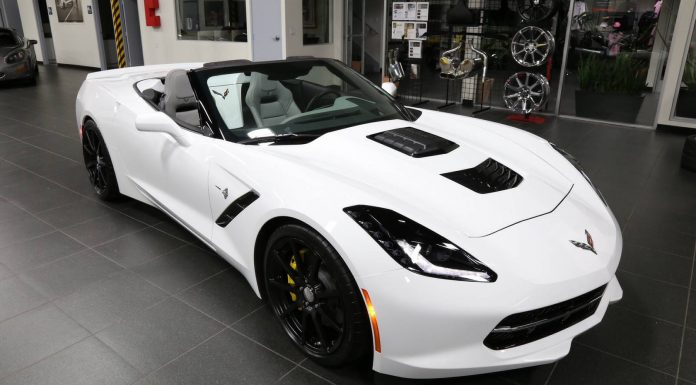 The experts at Callaway Cars have just released the following image as well as a host of details about its brand new supercharger system it has fitted to the latest Chevrolet Corvette Stingray Convertible.
To create its amped up Corvette, Callaway utilises a potent Eaton supercharger mated to the Corvette's standard 6.2-liter V8 engine. Thanks to the new supercharger as well as an intercooler, high-flow intake and stainless steel sports exhaust, the car delivers a brutal 620 hp and 600 lb-ft of torque.
As a result of this additional power, the supercharged Callaway Corvette is said to sprint to 100 km/h in a mere 3.4 seconds and complete the quarter mile in 11 seconds flat at 125 mph while being capable of pulling 1.05 lateral g.