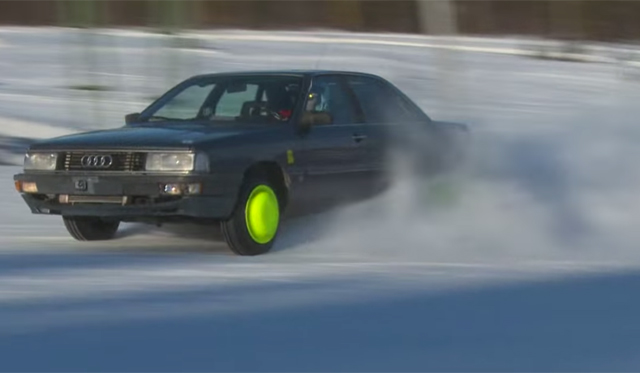 Skiing or snowboarding down ski slopes is a real thrill. However, driving a car up a ski slope and sliding it around in the snow has to be even more enjoyable!
[youtube]https://www.youtube.com/watch?v=v7E1TMjZsUY#t=57[/youtube]
Recently we brought you the epic video of Jon Olsson racing his Rebellion R2K up a ski slope and now we have another clip of a car enjoying the massive freedom which a wide ski slope provides. Instead of a custom Radical, this time the car in question is an epic Audi 200 Turbo quattro. Featuring a five-cylinder turbocharged engine, Audi's infamous all-wheel drive system and a manual transmission, this car makes for the perfect snow basher!