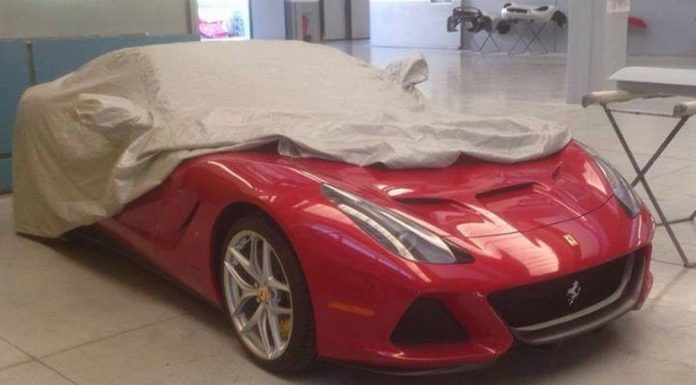 Not too long ago, the very first, albeit grainy images of the much hyped about Ferrari SP FFX emerged. That unique Ferrari created through Ferrari's Special Product program is based on the FF albeit significantly altered. Now news has emerged of another unique, one-off creation from Ferrari dubbed the SP America.
Details about the car remain scarce at the moment. However, it can be confirmed that it is based on the Ferrari F12 Berlinetta and as the above image shows, features a host of visual and aerodynamic changes to make it really standout from the regular F12. Such new changes include altered headlights, a newly designed grille, air intakes as well as a cool looking hood with three intakes to help cool the massive 6.3-liter V12 engine.

Most excitingly is the suggestion that this is actually a targa variant of the F12 Berlinetta! While we will just have to wait and see whether that is true, some significant styling and aerodynamic changes across the sides and at the rear are inevitable. The fitment of a targa roof would be the perfect final feature to really make the SP America a future collectable.
Other than these details and the leak of the car's official logo, nothing else is known. However, we expect to see more photos in the coming months!
[Via Carscoops]