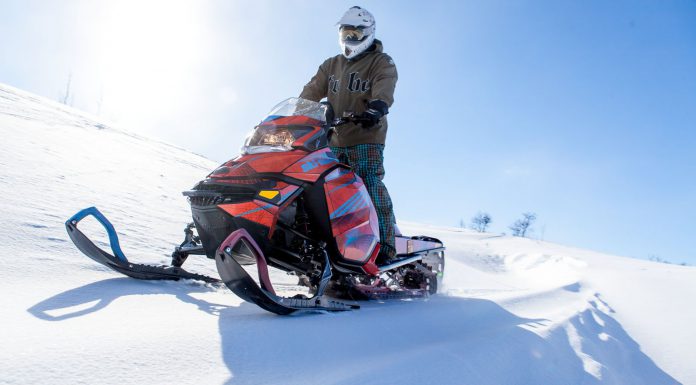 You might have tried snowmobiling before, many beginners often take part in a safari where you drive on snowmobile tracks from A to B stopping for lunch somewhere and maybe driving back or you just rent sleds and go driving on a track with your friends. We went a step further, forgetting the tracks and turning our sleds towards deep snow in the woods.
In northern Sweden at the heart of the upper Laisvalley surrounded by beautiful mountains (1,100 meters above sea level) is a place called Camp Gauto. It is a place where you can rent the latest models of the best available deep snow sport snowmobiles, with or without a guide. You can choose from endless mountains, deep forests to opens swamps all covered in deep snow (1,5-2,0 meters in March) and just open the throttle and feel free while driving on fresh powder snow.
Snowmobiling totally differs from all the other "petrol" activities. You can "dive" in the deep snow kind of similar to what you can do with a seadoo. You can climb up steeper hills than you can ever imagine, at least the machine will! It´s only up to you what you can do! The springtime is the best time for sledging because there is a lot of daylight and time for driving and if you are lucky in the day you will see the sun and in the night you might see the northern lights.
After sledging you can rest at the cozy cabin the Camp offers, heat up the sauna and have few beers while enjoying one of the best service we have ever had. Thanks to Anders (the owner) and if you are up for it, there are a few local extreme delicates for example surströmming to try (the smelliest food in the world – yes we tried it and didn't throw up).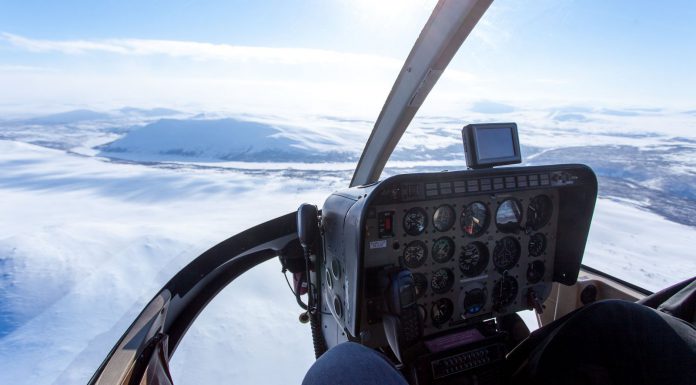 At the Camp Gauto you have the possibility to try a number of relaxing activities if you fancy for example ice-fishing, you can take a helicopter to upper lakes on the mountains and try to catch some delicious fish from crystal clear waters or you can take snowmobile there or just order the fish from the restaurant and get back to deep snow riding with sleds. After you visit first time in Camp Gauto we´re pretty sure that you will be back there. Feel the spirit of Camp Gauto once – you fall in love – and you will want to go back as soon as possible!
[youtube]https://www.youtube.com/watch?v=mwAKYWFrRH4[/youtube]