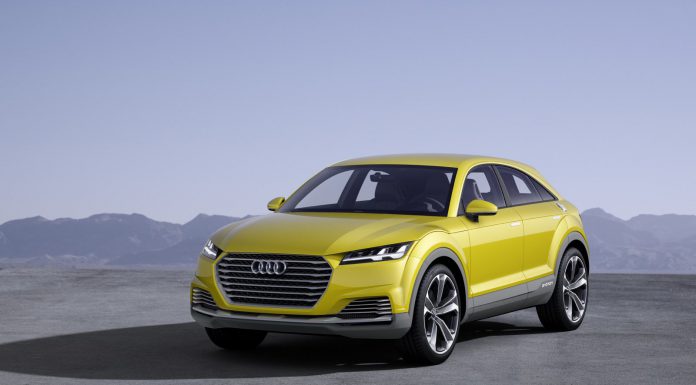 At the ongoing Beijing Motor Show 2014, Audi shocked us with the reveal of the Audi TT Offroad Concept. Clearly previewing a possible offroad oriented variant of the TT sports car, the concept confirms what we've previously spoken about; Audi wanting to expand the TT beyond a single model. Now, company boss Rupert Stadler has confirmed this.
While speaking at Beijing with Autocar, Stadler said, "The TT can be a family. This concept shows that we can do it and long as the genetic code is kept".
That genetic code incorporates the unique styling elements found on the latest generation TT including the flared wheel arches, headlights, taillights and narrow glass. Importantly, Audi won't think about turning the TT into a sedan or anything, with Stadler confirming that even in offroad guise it needs to be compact.
"The TT should be an icon and that icon has to be respected and that means a compact car that's sporty to drive." he said.
While it has yet to be officially confirmed if the TT Offroad Concept will reach production, it is very likely it will. Stadler hinted that when and if it does, it could be dubbed the TT Q. As previewed on the concept, it would feature similar styling to the TT coupe albeit with two more doors, a stretched body, bigger wheels and more appropriate offroad features like beefed up suspension.
[Via Autocar]