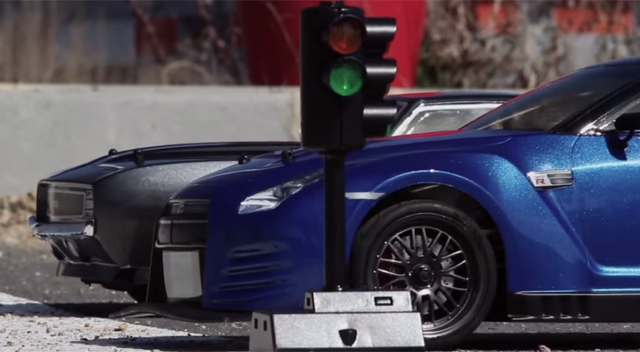 While we eagerly await the release of Fast and Furious 7 in just over 12 months' time, a very dedicated group of Fast and Furious fans on YouTube have gone about creating an epic race between Paul Walker and Vin Diesel.
[youtube]https://www.youtube.com/watch?v=ARDw_hGEk_8#t=238[/youtube]
Featuring a remote controlled version of Diesel's infamous Dodge Charger as well as the stunning matte blue Nissan GT-R which featured briefly in Fast and Furious 6, the awesome four-minute long race has been filmed beautifully with special effects added to make this feel as much like the real thing as possible!
As a matter of fact, while watching it, you may forget that you're actually watching RC cars!