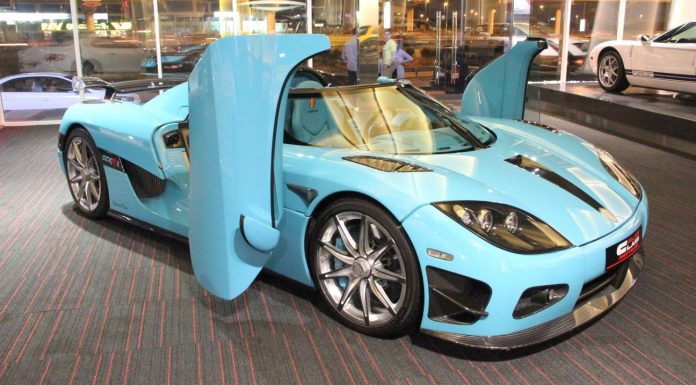 Back in September last year, we reported on the one-off Koenigsegg CCXR Special One being for sale. Well seven months later, the car is still up for sale courtesy of Al Ain Class Motors looking for an incredibly expensive and loving home!
What makes this CCXR so unique is its turquoise paint job and matching interior. It was once owned by the Al-Thani family of Qatar and seen throughout Europe and the UAE on multiple occasions. As a matter of fact, it was once clamped outside Harrods alongside a matching Lamborghini Murcielago LP670-4 SV! Interestingly, it was also put up for sale in Dubai way back in 2011.
Under the hood, it is powered by the same brutal powerplant as all other CCXRs of which there aren't many. Featuring the same engine 4.8-liter twin-supercharged as the CCX but capable of running E100 ethanol fuel, the Koenigsegg CCXR including the Special One, delivers a Bugatti busting 1004 hp, substantially more than the 795 hp the CCX runs off E85 pump fuel. What's more, 0-100 km/h takes just 3.1 seconds and the claimed top speed is more than 400 km/h.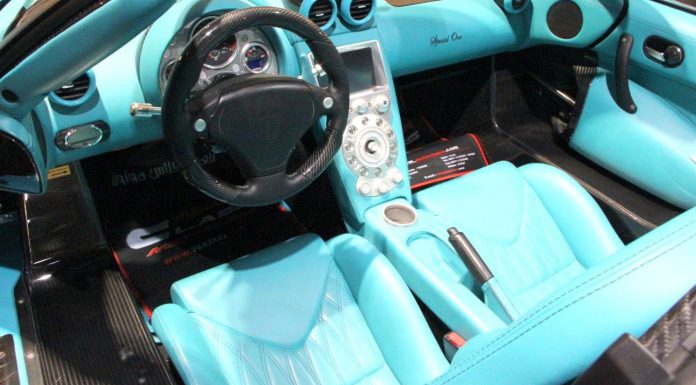 Al Ain Class Motors have understandably not revealed the asking price for this incredible Swedish hypercar but since leaving the Koenigsegg factory in 2010, it has covered just 3400 km.