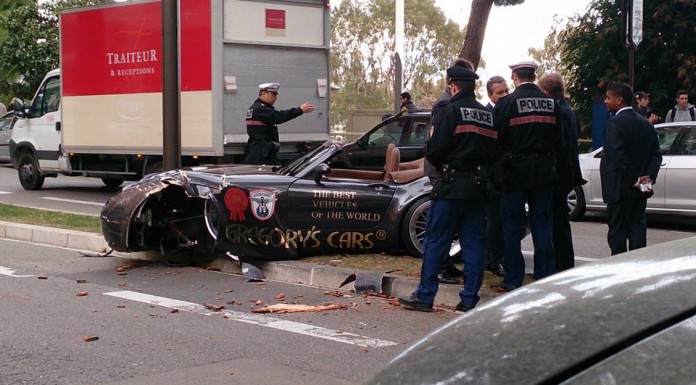 Every year at Top Marques Monaco, a host of tuners and local dealerships provide test drives around the legendary city of Monte Carlo. However, considering the number of exotics which flood Monaco's streets at this time of the year, there's actually very little room to stretch the legs of such exotics.
Nevertheless, a Wiesmann MF5 Roadster courtesy of Gregory's Cars recently crashed in Monte Carlo after cresting a curb and becoming wedged on the median strip.
It is currently unclear how the crash occurred, but a fair amount of damage has been sustained to the front end with the front left wheel being torn from the car. It took with it the entire braking system at that corner and inevitably caused extensive damage to the suspension.
It currently remains unclear just how the crash occurred.
[Via JayR Photography and Rob Van Loock Photography]