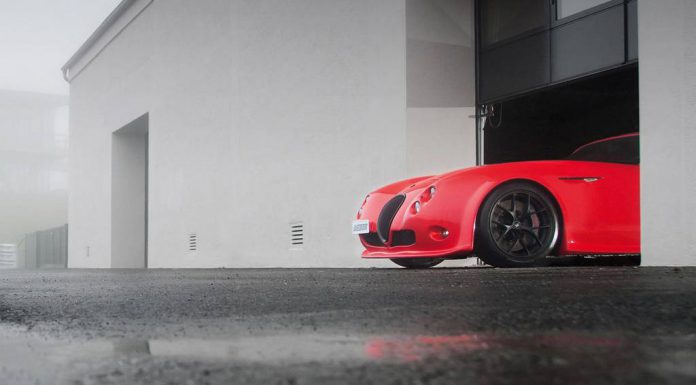 Small sports car manufacturer, Wiesmann is set to unveil a brand new variant of their MF4 sports car at the upcoming Geneva Motor Show 2013 dubbed the GT MF4 Clubsport. In the lead up to the car's public debut, Wiesmann has released a single teaser image of the car.
The Wiesmann GT MF4 Clubsport is essentially a slightly upgraded and updated version of the regular GT MF4 and is set to be lighter than the regular car. The Wiesmann GT MF4 Clubsport will be limited to just 25 units worldwide and is set to receive "performance elements from motorsport".
Although no official engine specifications have been released about the car, the top of the range Wiesmann GT MF4-S currently pumps out an impressive 420hp from its 4.4-liter twin-turbo BMW V8 engine and is capable of hitting 100km/h in just 4.4 seconds before topping out at 293km/h.
The Wiesmann GT MF4 Clubsport should eclipse these specifications.