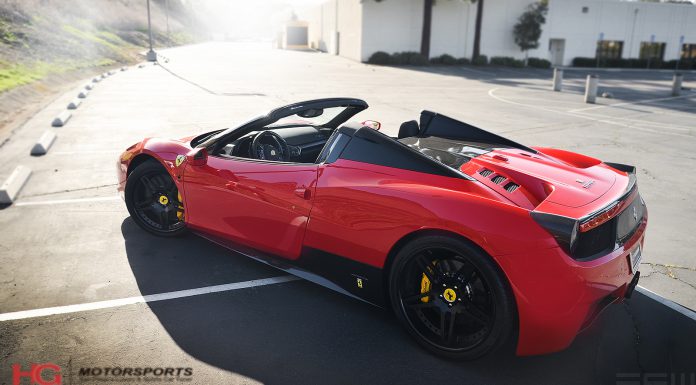 The Ferrari 458 Italia and its Spider variant is arguably the fastest and most thrilling junior supercar on the market, but the team at HG Motorsports felt the only component holding the Ferrari 458 Spider back were its springs.
As a result, the American tuning firm selected to replace the factory springs with a set of Novitec Sport Springs which will work on both airlift enabled and non-airlift equipped 458's. The addition of these new springs has also allowed HG Motorsports to lower the car further which makes for a world of difference in the Ferrari 458 Spider.
However, HG Motorsports didn't stop there and went about upgrading the exterior of the car exponentially to make it one of the most aggressive looking Ferrari 458 Spider's on the road.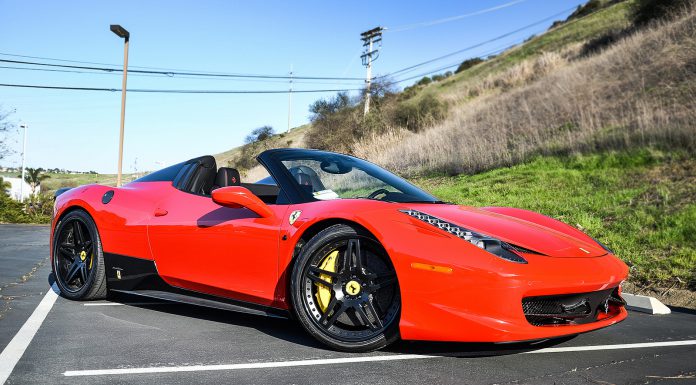 This effect was achieved through the fitment of Novitec front wings, Novitec rear spoiler lip, Novitec rear diffuser, Novitec rear skirt, Novitec carbon taillights covers, Nutek 775 wheels and as Escort ZR4 laser shifter.