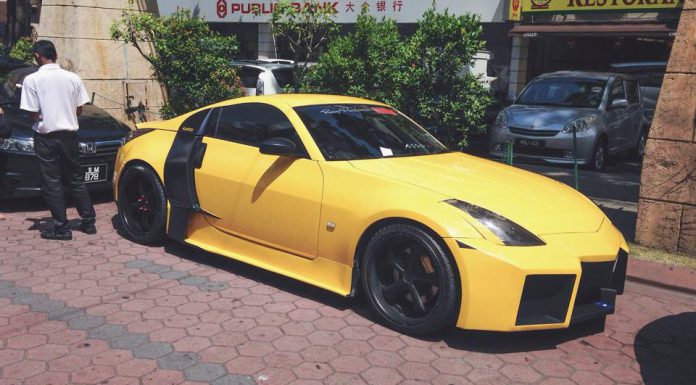 We have another unfortunate replica to share with you today thanks to r3 Snapshots. This Nissan 350Z was recently spotted, aside from the fluorescent paint job, this car has a very real identity crisis on its hands. Part Audi R8, part Reventon, our guess is that the owner simply took elements of his favourite cars and applied them to what he had.
The front bumper has definite Reventon styling with a replacement front bumper. The side skirts look as though they came from a Halfords spare parts bin and the side blades are supposed to emulate those found on the Audi R8. To top it off, the photographer tells us that the car had TRD stickers on the rear. TRD is of course Toyota's racing division.
The car underneath is undoubtedly Nissan's 350Z. It features a 3.5 litre V6, most likely an earlier model with 300 hp. The standard Nissan 350Z already looks like a miniture sports car, why would you want to fit such a bodykit?