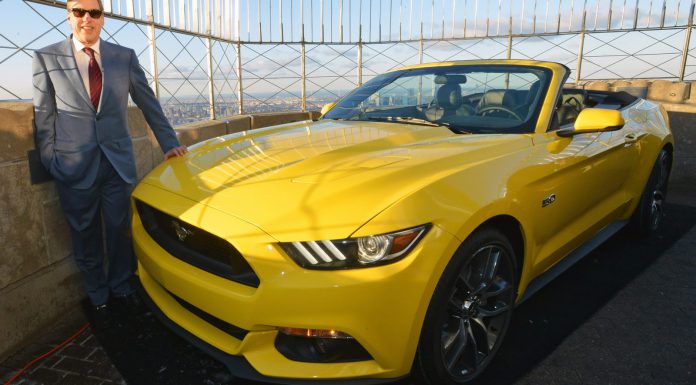 As promised, Ford managed to get a 2015 Ford Mustang GT Convertible to the top of the Empire State Building in New York City to celebrate the 50th anniversary of the iconic American muscle car. While stationed at the top of the skyscraper's observation deck, the new Mustang certainly looked impressive but pulling the feat together wasn't easy!
[youtube]https://www.youtube.com/watch?v=G9_VrYBnI_U[/youtube]
Because Ford wanted to exactly replicate what it did with the Ford Mustang half a century ago, it was decided the brand new Mustang GT Convertible would be transported to the top of the Empire State Building using the elevators. However, the new Mustang is obviously a lot larger than the very first-gen Mustang and in order to get it to fit, it was cut precisely into six different pieces.
This stunt was of course first achieved in 1965 when Ford cut up a Mustang convertible prototype and transported it up the elevators to the observation deck. The car was then pieced back together on the 86th floor and the same thing was done in 2014.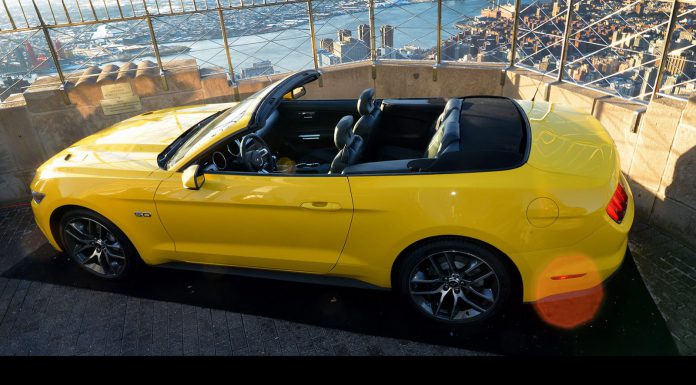 Amazingly, Ford had just six hours to put the car together despite snow actually falling! Obviously, this particular Mustang wasn't fitted with an engine.
Will the Ford Mustang be around in 50 years to achieve this stunt again? Leave your thoughts below!