A GT Board member has spotted the incredible Koenigsegg One:1 hypercar parked and roped off next to a building in Copenhagen, Denmark.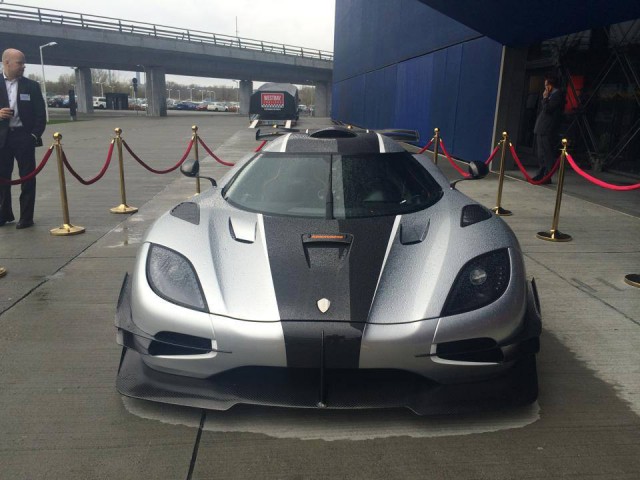 The One:1 made its debut at the Geneva Motor Show earlier this year. The hypercar features a 1,341 horsepower, twin-turbocharged 5.0-liter V8, able to propel the carbon fiber bodied beast from a standstill to 400 km/h in under 20 seconds. It also features a 7-speed dual-clutch transmission, the same huge carbon-fiber ceramic brakes from Koenigsegg Agera R and active aerodynamics.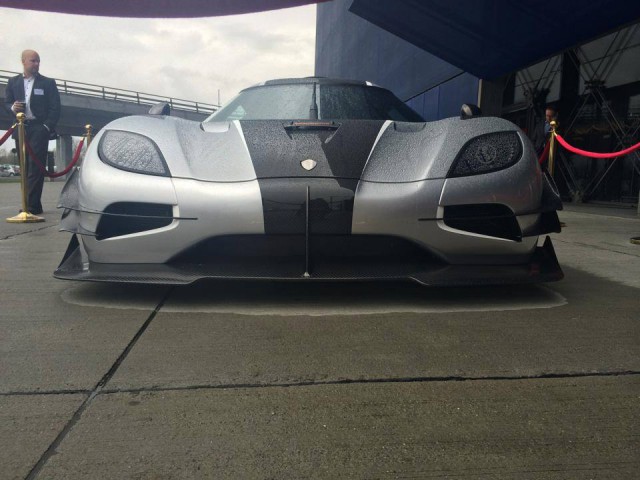 Only six examples of the One:1 will leave Koenigsegg's factory in Angelholm, Sweden, and the majority of them are destined for wealthy customers in China. Only two will remain in Europe, making the photographer who spotted this car extremely lucky!