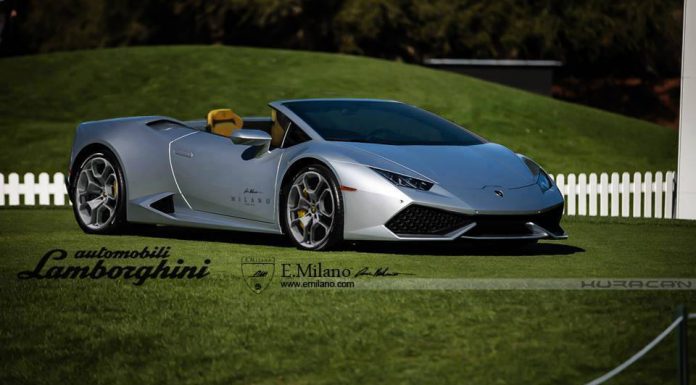 If history is anything to go by, we expect the second variant of the new Lamborghini Huracan after the coupe to be the Huracan Spyder. In order to give us an idea of how a convertible Huracan would look, E.Milan has created the following array of renderings.
For those of you still trying to process one of Lamborghini's most important vehicles ever, remind yourself of these facts. It receives a new 5.2-liter V10 engine uprated and heavily updated from the engine of Gallardo's.
It produces a total of 610 PS, or 602 hp at 8,250 rpm and 560 Nm of torque at a high 6,500 rpm. Consequently, the brand new Huracán can sprint from a standstill to 100 km/h in just 3.2 seconds, from 0-200 km/h in just 9.9 seconds and a top speed in excess of 325 km/h.