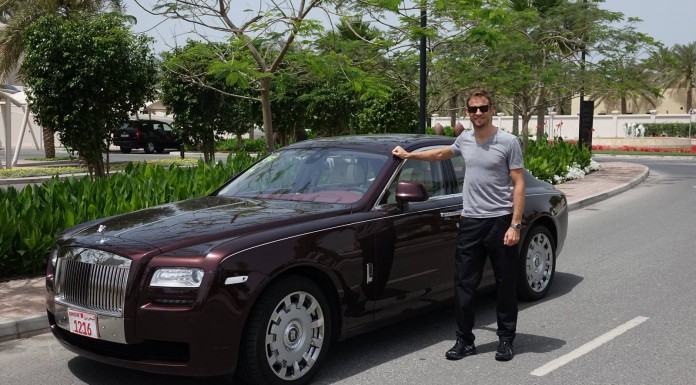 Rolls Royce has announced that 2009 Formula 1 World Champion Jenson Button will serve as the automaker's brand ambassador throughout the 2014 Formula 1 season. Button will use Rolls Royce cars to transport him in style and luxury while abroad for ten of this year's Grand Prix.
The racing driver handpicked a number of the automaker's models for his personal use, including the Wraith, Phantom Drophead Coupé and Ghost. Rolls Royce says Button is a long-time admirer of the brand, so naturally, he will enjoy his experience in some of the most luxurious vehicles Britain has to offer.
"I am absolutely delighted to be accompanied by the very best in British luxury as I travel the world this year. I especially look forward to driving Wraith, a fantastic addition to the Rolls-Royce fleet and quite simply a stunning car to look at and drive," Button said.
Button will travel in a Rolls Royce while abroad for the Chinese, Canadian, Austrian, British, German, Italian, Abu Dhabi and United States' Grand Prix this year.