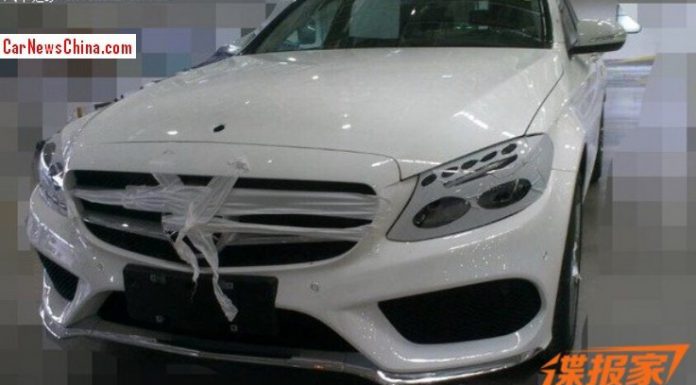 The brand new 2014 Mercedes-Benz long-wheelbase has been spied virtually undisguised prior to its reveal at the Beijing Motor Show 2014 later this month.
This particular car spied is the Mercedes-Benz C260 L and only features light camouflage over the headlights, front grille and taillights. Of course, the long-wheelbase Mercedes-Benz C-Class won't change much from a visual standpoint compared to the standard car.
The 2014 Mercedes-Benz C-Class L is expected to have a wheelbase of about 2900 mm which is 60 mm longer than the standard C-Class. As a result of this, there will be additional legroom for rear passengers.
This is of course the first time Mercedes-Benz is offering a long-wheelbase version of the C-Class. It will compete with the long-wheelbase Audi A4, BMW 3-Series and Volvo S60L.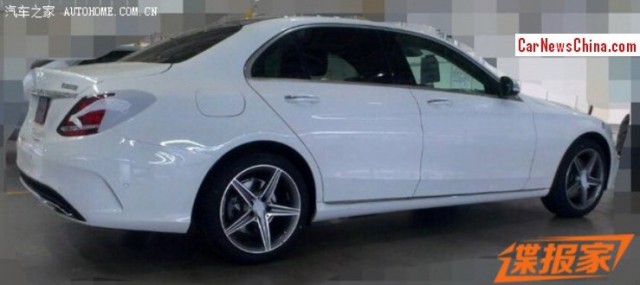 It is little surprise that it will make its world debut at the Beijing Motor Show 2014 considering the demand for stretched luxury cars in the Asian nation. Until the C-Class L is officially revealed, it is hard to know just which engines will be available. However, it is most likely that the higher end engines will be available such as the 2.0-liter four-cylinder engines from the C250 delivering 211 hp and the current range-topping C400 which features a 3.0-liter V6 engine producing 333 hp and 354 lb-ft of torque.
[Via Car News China]