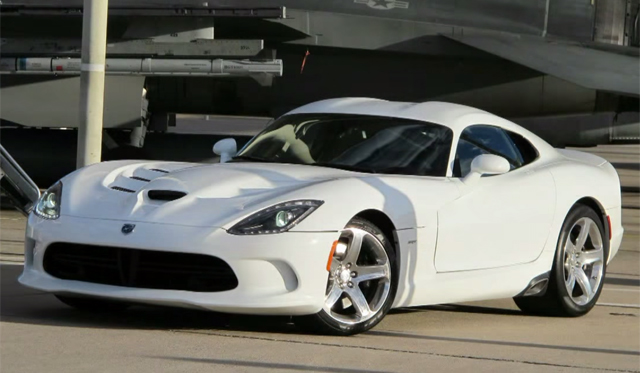 Races between supercars and fighter jets have essentially become the latest cliché to showcase a vehicles acceleration capabilities. Of course, in the real world, knowing if your car is faster than a fighter jet, in this case an F-16 Fighting Falcon, is irrelevant.
[youtube]https://www.youtube.com/watch?v=-1RYhNW2FEA[/youtube]
Nevertheless, a white 2014 SRT Viper recently went up against a fighter jet in a standing start drag race and while we won't ruin the result for you, it is worth pointing out the performance capabilities of both cars.
The SRT Viper is powered by a massive 8.4-liter V10 engine delivering 640 hp and 600 lb-ft of torque. By comparison, the F-16 generates nearly 30,000 pounds of thrust and can hit a top speed of Mach 2!