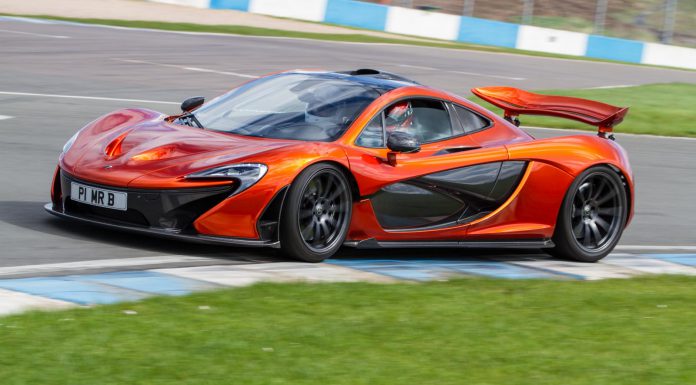 The British GT Media day was held at Donington Park on Tuesday 8th April 2014. The Media day was an opportunity to showcase the new liveries and cars ahead of the first Race at Oulton Park on 21st April over the Easter Bank Holiday Weekend.
It was the perfect opportunity for the announcement of Sir Chris Hoy being named as a competitor in the 2014 season. Even though Sir Chris Hoy wasn't present at the day the announcement has raised a lot of excitement to see what the Olympian could add to the series. Sir Chris Hoy has signed a deal with Nissan GT-R Nismo GT3. Hoy said "This won't be easy, but I could not turn down the chance to give it a go. My ultimate ambition is to race at Le Mans. That is the dream, but I'm taking it one step at a time."
Former BTCC racing driver Tom Onslow-Cole has also moved into the British GT, leaving behind his touring car days. Cole will also be driving a Nissan GT-R Nismo GT3. Tom Onslow-Cole Said "It's fantastic to have a proper championship campaign sorted for the season and I really can't wait to get started in the GT-R," he claimed. "It's an incredible piece of machinery and it's already shown itself to be a race winner in other championships. In the right hands, it's a very capable package"
James Appleby and the Bentley Continental GT hit to the track displaying its new livery. Much anticipation follows the story of James and his Bentley racing season. Track time was limited due to the Bentley facing some mechanical problems.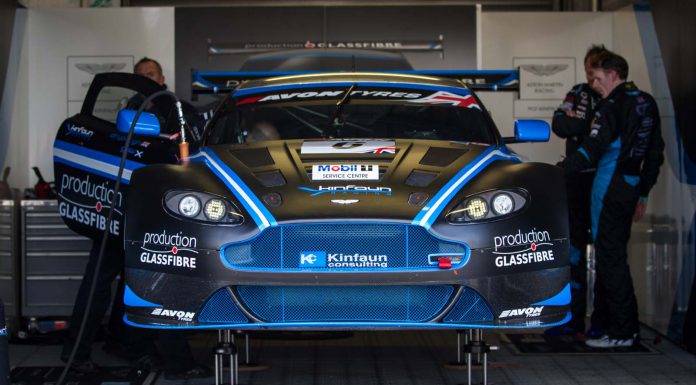 Last year's winner, the Beechdean 007 Aston Martin Vantage GT3 was present, complete with its number one racing number. It showcased the new character of choice, long gone is SpongeBob Squarepants, 2014 welcomes Scooby Doo onto the race track.
2013 GT4 Winner Rick Parfitt tested his new ride the Century Motorsport Ginetta G55. Rick Parfitt Jnr is the son of Rick Parfitt OBE the singer and guitarist of the English rock band Status Quo.
Rival Declan Jones who came second in the GT4 championship was in attendance with his new ABG Motorsport BMW GT4. The BMW looked fast on track and a contender for the 2014 GT4 Championship. Declan said ""I really enjoyed last season. I learned so much and I cannot wait to make the most of all that experience this year. I am really happy with how things are coming together. It is going to be great to continue in the Avon Tyres British GT Championship and to work with ABG Motorsport".
The British GT 2014 season is jam packed with 9 Aston Martin's this year, which will compete alongside a Ferrari 458 Italia, BMW Z4 GT3, McLaren 12C GT3, Porsche 997 GT3 R, Audi R8 LMS Ultra, Lotus Evora GT4 and Toyota GT86. With a line up of this class the season will certainly be an exciting one. The racing line up sees a full capacity grid with in excess of thirty cars.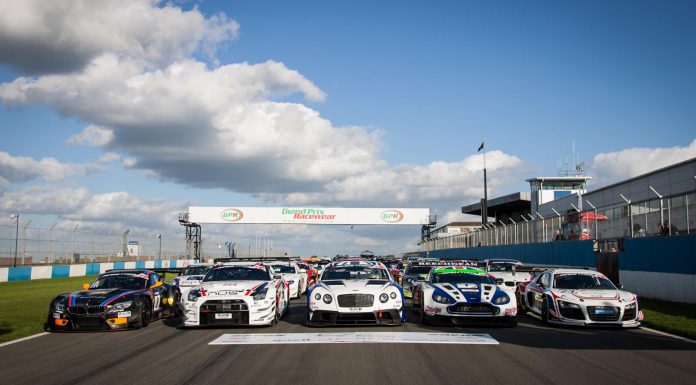 As a separate feature of the media day, Sky Sports F1 were on site during the day filming a feature for airing later in the season. Presenters Martin Brundle and Damon Hill were on track along with former F1 and current WEC driver Bruno Senna in some magnificent machinery. Fans attending had the chance to enter a competition to win a passenger ride in one of two very special vehicles; the McLaren P1 hypercar and Nissan's fast and furious Juke-R.
Our Photographer Steven Roe attended the event and has included the line up for the 2014 season.