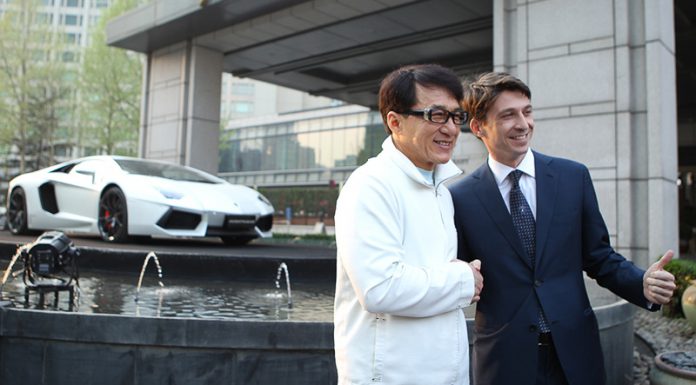 In the lead-up to the Beijing Motor Show 2014, a very special edition of the Lamborghini Aventador has been created for legendary Hong Kong actor Jackie Chan. Dubbed the Lamborghini Aventador Jackie Chan Edition (obviously), the car has been customised through the Lamborghini Ad Personam program and coincides with Chan's 60th birthday.
Details about the Aventador Jackie Chan Edition are limited, but the car did debut at a charity party for Chan's 60th birthday and it features a selection of features helping to differentiate it from all other Lamborghini Aventadors.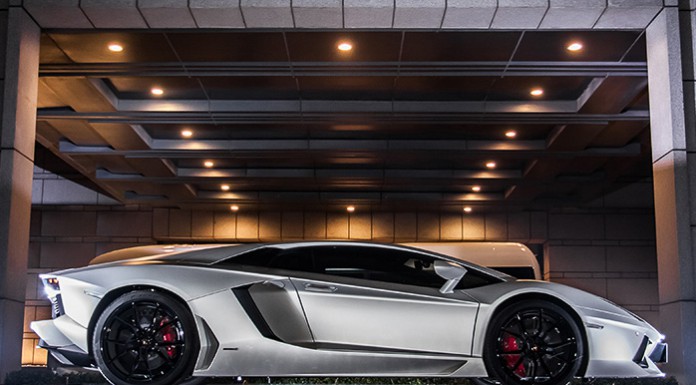 First of all, it is finished in a stunning shade of titanium grey paint and rolls on special gloss black wheels offset by massive red brake calipers. In the cabin, the Lamborghini Aventador Jackie Chan edition features red and black leather along with red contrasting stitching. Completing the interior upgrades are stitched in characters of 'long' in Chinese in reference to Chan's Chinese name of Cheng Long.
Beneath the skin, the Aventador Jackie Chan Edition features the same 692 hp 6.5-liter V12 engine as the regular Aventador.
Crucially, the car isn't actually owned by Jackie Chan. It will be auctioned off and the proceeds from the sale will go towards the Chinese Film Institute's 'Jackie Chan Charity Fund' to support the continued development of the Chinese film industry.
[Via Car News China]