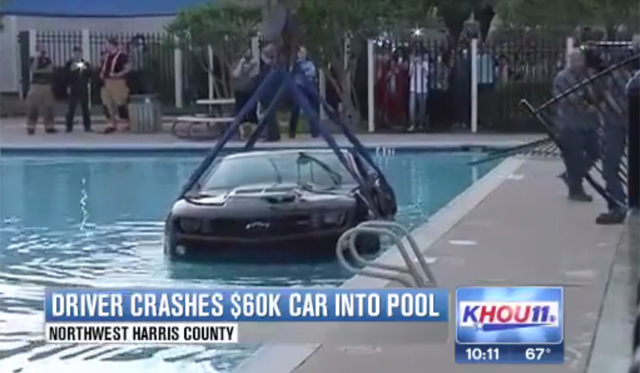 A young Texan driver has crashed his black Chevrolet Camaro ZL1 into a local community swimming pool after losing control of the potent muscle car.
According to those who witnessed the crash, the man behind the wheel was driving too fast. A friend of the driver, Ashton Brantley said, "I was driving right behind him the whole time. He lost control, and I think he took his traction control off. And then he just hit the curb, and then went into the fence, and then he hit the pool."
[youtube]https://www.youtube.com/watch?v=c1qR_1EQTcQ[/youtube]
The awesome blacked out near $60,000 was understandably destroyed by its little swim and will inevitably be deemed a write off by his insurer.
The driver may be ticketed for speeding and could face fines for the damage caused to the pool and its fence.