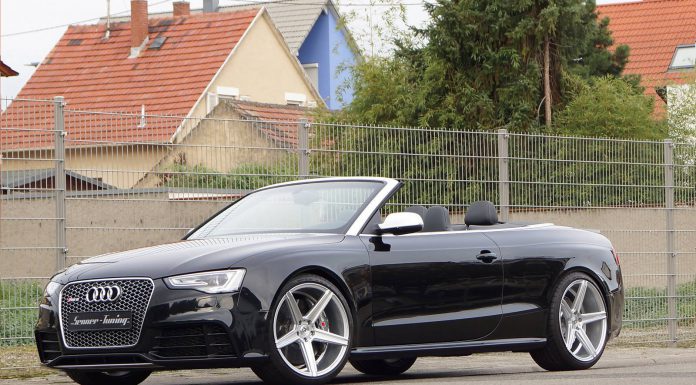 With winter weather begining to receed, it's finally time to bring out the convertibles again. Senner Tuning has just reveled a well-balanced Audi RS5 model that promises both style and power for this year's driving season.
The single-piece 10.5×20-inch MB DESIGN KV 1 deep concave wheels that Senner Tuning outfitted the RS5 come with Dunlop Sport Maxx GT high-performance tires to give this cabriolet some traction at high speeds.
A KW coilover kit with three height adjustment variables provide this RS5 with dynamic cornering behavior without seriously impeding driving comfort.
Even though the 4.2 liter V8 under the engine hood of the RS5 is a naturally aspirated high-rev engine, Senner succeeded in boosting the power from the standard 450hp to the present 504hp using software optimization and the installation of additional components.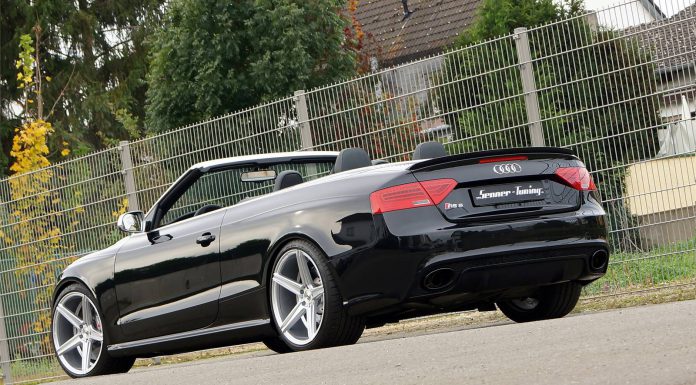 Parallel to this, the maximum torque of the engine that was ornamented with a decorative carbon cover grew from 430 to the present 478 Newton meter.
Moreover, a power converter sharpens the characteristic line of the gas pedal and thus generates a more spontaneous response behavior.
The RS5 previously required 4.9 seconds to speed from a standstill to 100km/h, but can now do it in 4.2 seconds. Additionally, the Convertible now breaks through the 300km/h barrier.