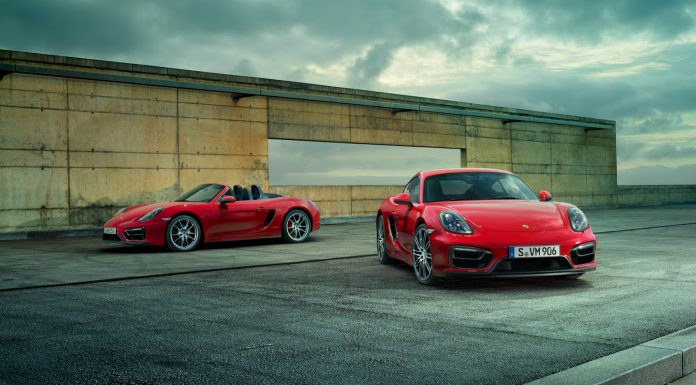 Following the recent release of both the 2014 Porsche Cayman GTS and 2014 Porsche Boxster GTS, the official U.S. pricing details for both cars have been revealed. Interestingly, Porsche decided to begin dealer deliveries of the new Cayman and Boxster GTS immediately after the cars were made official.
Staring with the 2014 Porsche Boxster GTS, it starts at $73,500 when equipped with the standard 6-speed manual transmission. This is just over $11,000 more than the Boxster S. When equipped with the seamless shifting dual-clutch PDK transmission, the Boxster GTS will set U.S. buyers back $77,460.
As for the Cayman GTS, in manual guise it also wears a premium of just over $11,000 compared to the Cayman S and starts at $75,200. Decide to equip it with the PDK system, and the price rises to $79,160.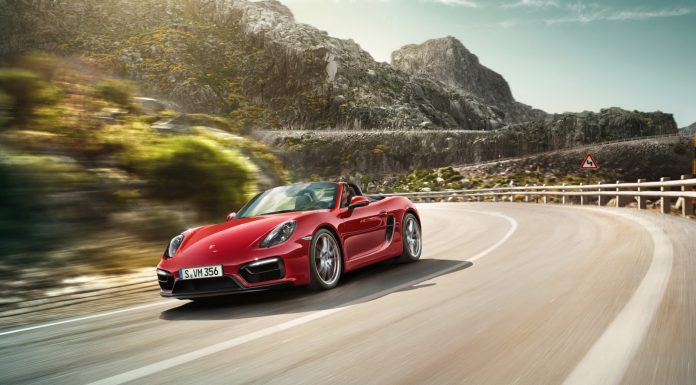 Beneath the body, both models feature the 3.4-liter six-cylinder engine currently used in both the Boxster S and Cayman S. However, they have now been tuned to deliver an impressive 15 hp extra resulting in the Boxster GTS delivering 330 hp while the Cayman GTS produces a touch more at 340 hp. Torque has also risen by 10 Nm for each. With the Sport Chrono package standard for both models and when combined with the optional PDK transmission, the 2014 Porsche Boxster GTS hits 100 km/h from zero in just 4.7 seconds while the Cayman GTS is a tenth of a second faster to the same mark.