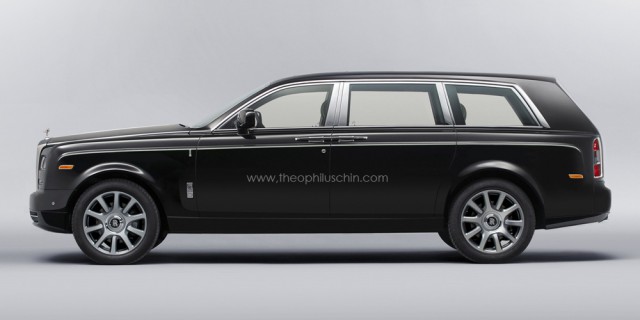 With Bentley recently revealing the very first teaser shot of its upcoming SUV, we're now left wondering if Rolls-Royce will follow its rival's lead and enter this growing market. Well, while recently speaking with Top Gear, Rolls-Royce said it was "seriously analysing" a Rolls-Royce SUV.
BMW board member in charge of Rolls-Royce Peter Schwarzenbauer specifically said, "There are long-term independent studies that say half the world car market – 50 per cent of everything – will be crossovers and SUVs. So it's our responsibility to look into it. We are seriously analysing a Rolls-Royce in the SUV area."
However, he reiterated that such a car is not yet confirmed saying the following, "We have to know it would still be a true Rolls-Royce. If we're not convinced it is, then I will not ask the board for permission to go forward with it. So the question is, does it fit to the Rolls-Royce brand? They had the same discussions at BMW before they made the first X5. No doubt at Porsche before the Cayenne too."
While it is true that for the likes of BMW and Porsche to enter into the SUV market wasn't simply a decision made on a whim, from a financial standpoint it has worked out a highly success decision by them. As a result, it seems to be only a matter of time before a Rolls-Royce SUV gets the go ahead.
[Via Top Gear, Rendering by Theophilus Chin]