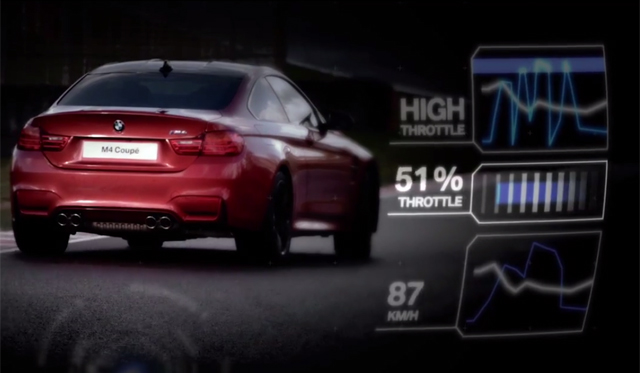 BMW factory touring car driver Andy Priaulx recently had the opportunity to test a bright red 2014 BMW M4 at the Brands Hatch circuit. The clip doesn't just show some of the key driving dynamics of the brands latest premium sports car but also highlights the awesome BMW M Laptime app available for iPhone, iPad and iPod Touch users.
[youtube]https://www.youtube.com/watch?v=Y6KYYZ770vc#t=121[/youtube]
The M Laptimer track measures all of the parameters when driving your car on track and in the clip, Priaulx talks us through some of the key driving inputs he makes during his hot lap.
The BMW M4 of course features a very torquey twin-turbocharged 3.0-liter inline-six cylinder engine delivering 431 hp and 550 Nm of torque!