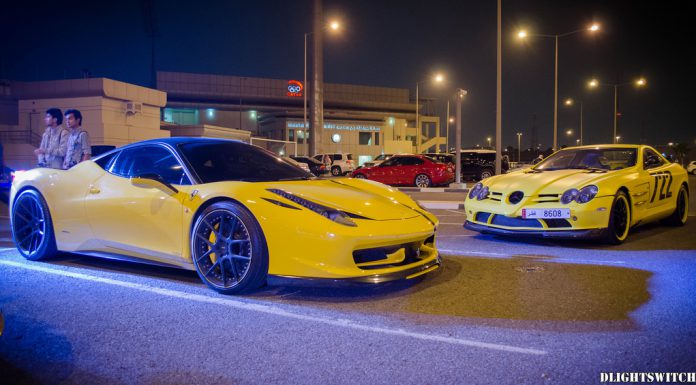 It's no secret that the Qatari supercar scene is one of the most extreme and extravagant in the world. Their passion for the most exotic and fastest cars is unrivaled and as a result their gatherings and meets are not to be missed. As the video and gallery below show the cars that attended the European Supercar Gathering featured some fantastic exhibits.
[youtube]http://www.youtube.com/watch?v=-0QkqouOGzc[/youtube]
Amongst the numerous Ferrari 458s and McLaren 12Cs stood a few cars that stole the show. These included a Lamborghini Murcielago SV, a matte yellow Mercedes-McLaren SLR 722, Mercedes-Benz SLS Black Series, Techart Porsche 911 and a handful of Lamborghini Aventadors. The cars gathering under the cool of the moons light and put on quite the show!