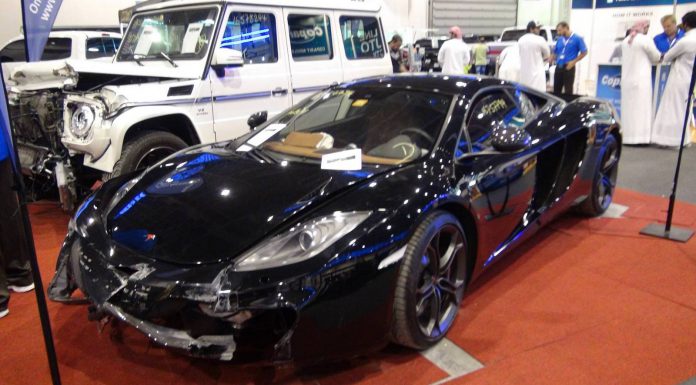 The McLaren 12C. The car that gave the established supercars such as the Ferrari 458 and Lamborghini Aventador something to fear. The scientifically engineered car focused on one thing, speed and lots of it! Using its fantastic facilities and Formula 1 technology the car exploded onto the scene and redefined the balance between everyday usability and track prowess. Here we have a 12C that certainly has seen better days.
The car has come up for sale in Dubai, a place where supercars such as the 12C are extremely desirable. The car has obviously suffered from a rather sizable accident that has disfigured the entire front. It is hard to tell if the damage is more than cosmetic but the impact must have been quite vigorous as the airbags have deployed. The 12C is up for sale, of course at a heavily discounted price, although we are sure that the damage will not be cheap to repair especially is the carbon tub has been impacted.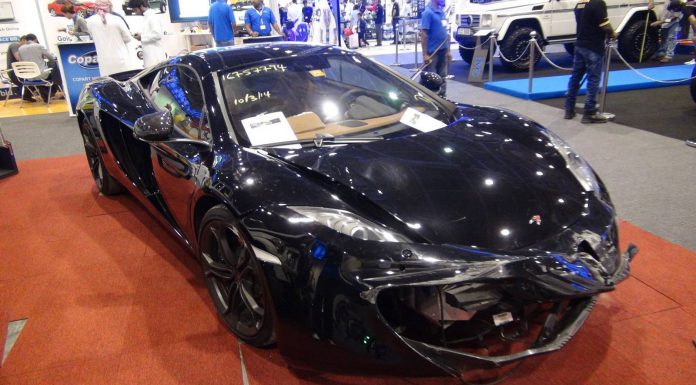 The McLaren 12C, when undamaged, hides a 3.8 liter twin turbo V8 engine delivering 616 hp at 7,000 rpm and 443 lb-ft of torque between 3,000 and 7,000 rpm under the bonnet. Those performance figures offer a sprint from zero to 100 km/h in 3.3 seconds (3.1 seconds with corsa tires). As a result the car certainly earns supercar status.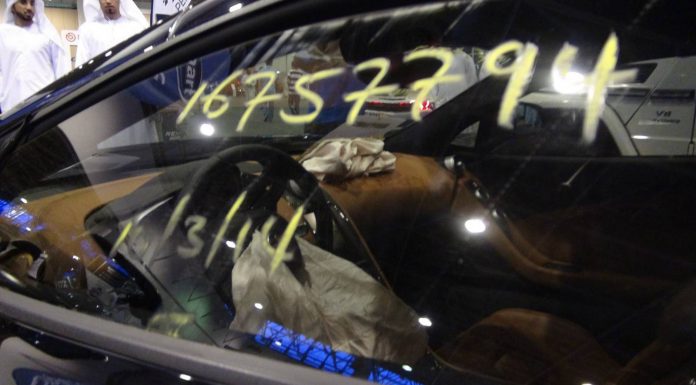 [Via Amazinguy1000]