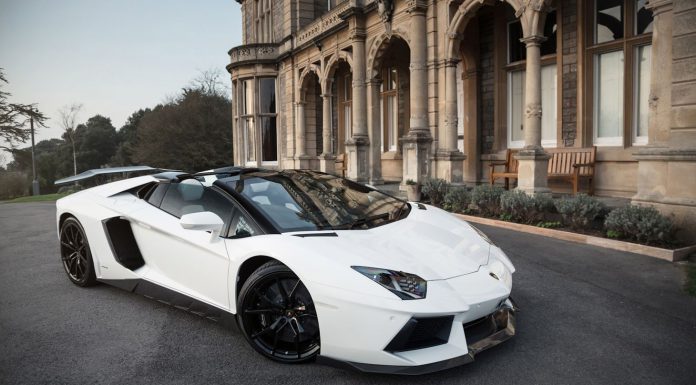 Projex Design UK, a tuning parts specialist in the United Kingdom, recently outfitted this eye-catching Lamborghini Aventador Roadster with a set of PUR Wheels as well as some aggressive new aerodynamic features.
The right wheel choice can completely transform the aesthetic appeal of any car if done correctly, and this Aventador definitely looks striking with its new shoes. In addition to a new set of wheels to give this radical roadster a visual upgrade, the team at Projex Design UK outfitted the this Lamborghini with an array of carbon fiber parts to further differentiate this particular Bull from the rest of the heard.
The Aventador Roadster received the royal treatment with a PUR Aero Carbon Fiber Front Lip, PUR Aero Carbon Fiber Rear Diffuser and PUR Aero Carbon Fiber Rear Wing. With a striking new look, this Lamborghini Aventador Roadster will definitely draw in some serious attention.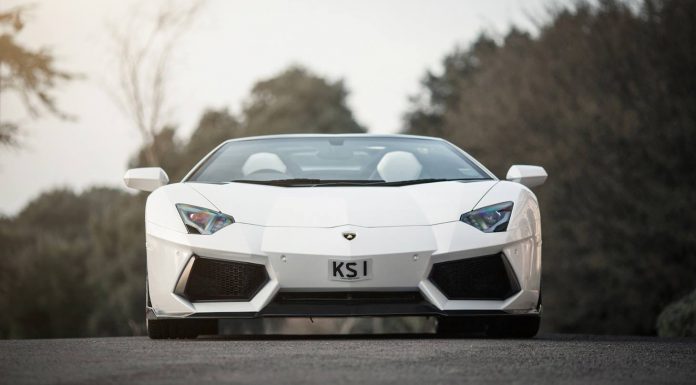 The PUR aero styling package compliments the striking white paint, giving it that much needed contrast to stand out. The PUR wheels complete the overall look, giving this Aventador some added aggression and an eye-catching new look.