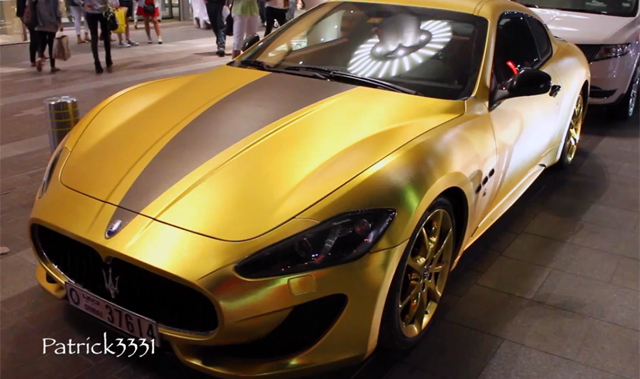 An extremely unique, gold wrapped Maserati GranTurismo was recently spotted in where else but Dubai
[youtube]https://www.youtube.com/watch?v=BpHezzgvr3A[/youtube]!
The unique gold wrap features a very unique satin finish along with a matte black pinstripe down the centre of the Italian GT car. Additionally, the wheels have been finished in gloss black and the Maserati trident badges, Maserati badge at the rear, a rear trim piece and the tri-air vents behind the front wheels have been finished with Swarovski crystals!