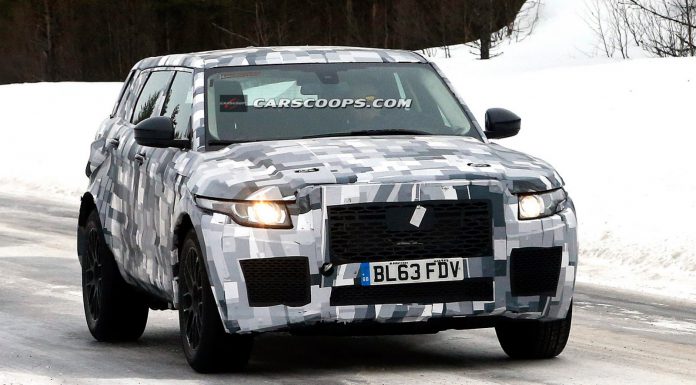 New spyshots have emerged apparently showcasing the upcoming Jaguar SUV testing while disguised as another new model expected to come from Jaguar Land Rover; the reported 'baby' Discovery.
On first impressions, this model prototype looks like a heavy camouflaged Range Rover Evoque with slightly different headlights and a tweaked roofline and flared wheel arches. However, some keen-eyed observers who ran tests on the number plates discovered that they are in fact registered by Jaguar Land Rover as a Jaguar complete with a 2.0-liter petrol engine.
As a result, it is speculated that this is indeed a prototype for the production-ready version of the Jaguar C-X17 Sports Crossover Concept which was first revealed last year.
From a visual standpoint, the Jaguar SUV will feature quite a few minor visual changes to make it more suitable for the road. This will include slightly modified headlights and taillights as well as a slightly redesigned rear hatch.
While the design of the SUV is promising to be a highlight, the car will notably be the second Jaguar model to utilise the firm's new aluminium monocoque set to be first utilised on the upcoming entry-level Jaguar XE sedan. Dubbed the IQ[AI] platform translating into "intelligent aluminium architecture", the monocoque is extremely scalable meaning it can be easily modified for various different Jaguar models.
[Via Carscoops]