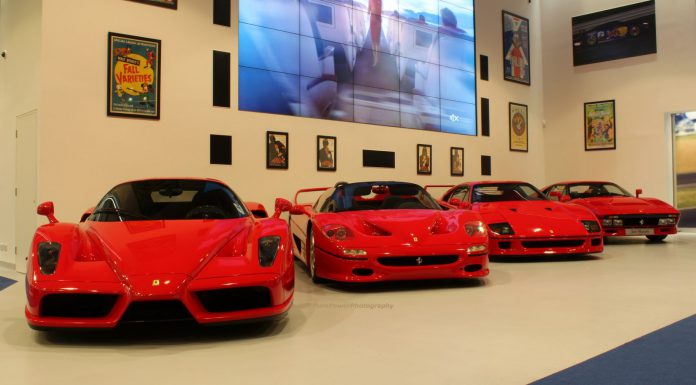 Joe Macari is a well-known service centre for Italian supercars both past and present. The workshop is regularly seen filled with the rarest and most valuable Ferrari's.
Recently the companies management opted to open a showroom to display up to 40 cars and on the opening night, the cars on show were certainly special!
Amongst the cars on show were no less than three Maserati MC12s including two GT1 examples, a Le Mans edition Bugatti Veyron, two Pagani Zondas, a Pagani Huayra, a Lamborghini Miura, Ferrari's, 288 GTO, F40, F50 and two Enzos. A remarkable collection indeed. Pure Power Photography took a sneaky peek around once the event had ended and sent in these fantastic photos.