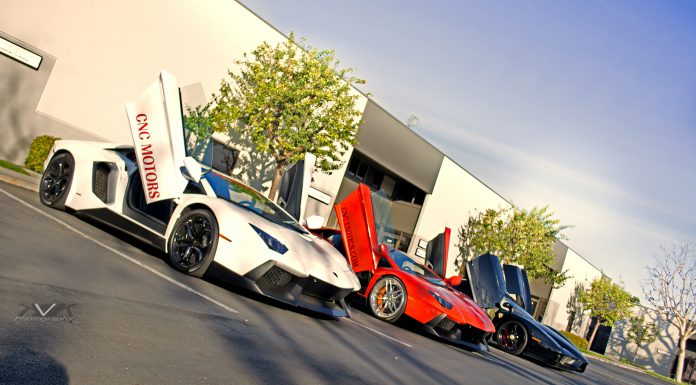 California has some of the most incredible supercars on the planet, many of which are located at CNC Motors. This trio of Italian exotics represent much more than just factory supercars. Each of beastly machines are unique.
KVK Photography captured these stunning Lamborghini Aventador's and this Ferrari Enzo at the starting point for a GoldRush Rally drive from Protective Film Solutions to the grand opening of TAG Motorsports.
The orange 2012 Aventador features a full Misha Designs widebody kit, enhancing the overall stance of the car while giving it some aggressive personality. Additionally, it has been outfitted with ADV.1 wheels to give it that added style to get it noticed.
The white 2012 Aventador also showcases a Misha Designs body kit consisting of a front bumper, rear diffuser and side skirts. Sitting on blacked-out factory wheels, this raging bull plays right into the popular white-on-black supercar look. It's simply perfect!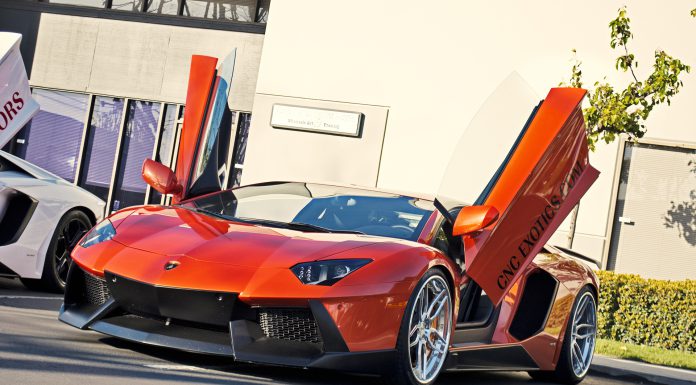 The 2003 Ferrari Enzo is the pinnacle of Ferrari's road cars. This black Enzo sits on blacked-out factory rims, and is otherwise stock.
An amazing capture by KVK Photography for sure! All three of these supercars regularly attend Cars & Coffee events in California, so we're sure we haven't seen the last of them!