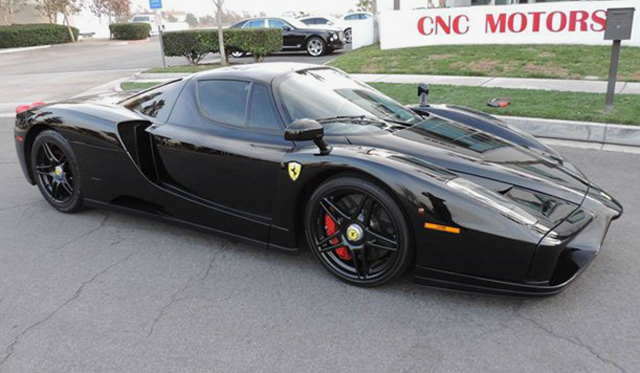 In the world of used Ferrari Enzos, finding a good example is like finding a needle in a haystack. However, finding one with a couple of appropriate aftermarket modifications is almost like finding your long-lost sibling on the International Space Station. Nevertheless, we have stumbled upon the following black on black Ferrari Enzo for sale in the U.S. and it is just about the perfect Enzo out there!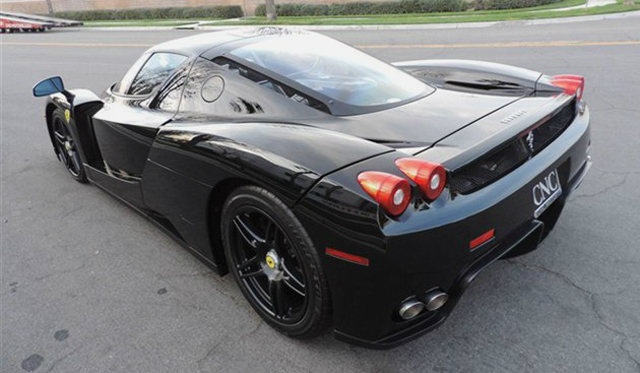 Finished in Nero complete with Nero leather and red inserts as well as a clear front-end bra, this Ferrari Enzo has covered just 7,919 miles since leaving the factory in 2003. What's more, it is claimed that 97 per cent of the clutch is still remaining and the car has been owned by just three different people.
The car is listed for sale by CNC Motors in Ontario, California for exactly $2,599,000. While that may seem quite excessive, the value of Ferrari Enzos continue to rise and this example truly is unlike any other.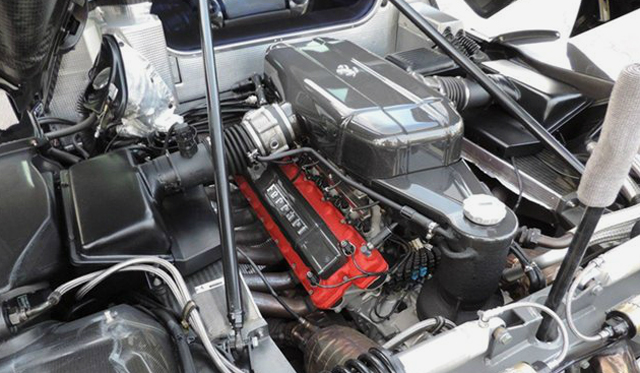 Powering this Ferrari Enzo is the same 6.0-liter V12 engine as all other Enzos. This potent powertrain revs all the way to 8,000 rpm and delivers a potent 651 hp at 7,800 rpm and 485 lb-ft of torque at 5,500 rpm. However, with this custom Tubi exhaust, this Enzo inevitably delivers just a little more than that.
Follow the link below for more details!
[Via CNC Motors]