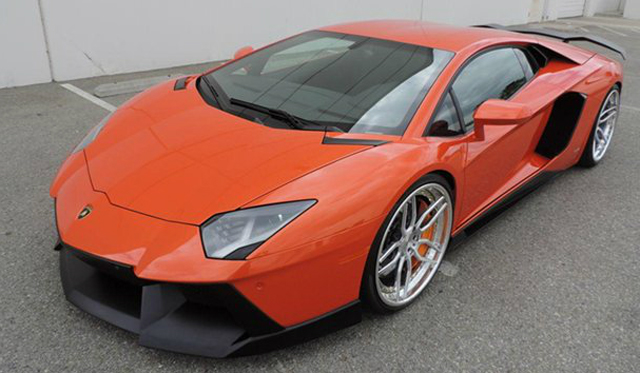 Late last year, Misha Designs released its outlandish bodykit for the extremely popular to tune, Lamborghini Aventador. The package debuted at SEMA last year, and is very eye-catching and quite similar to other aftermarket Aventador bodykits offered by a selection of other tuners around the world.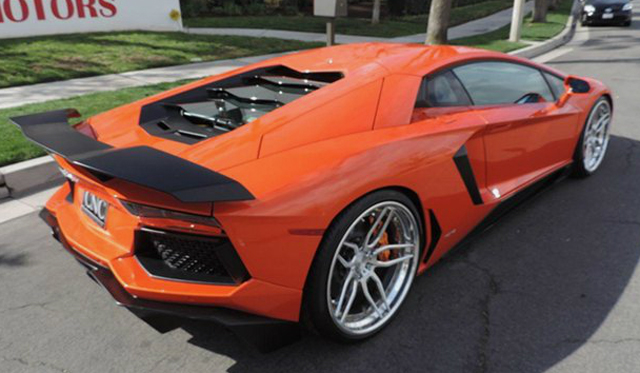 Firstly, the Lamborghini Aventador by Misha Designs features a brand new carbon fiber front bumper and front splitter. Next, the Misha Designs Aventador features a new set of carbon fiber side skirts and at the rear, the vehicle sports a massive, yet lightweight, aftermarket wing. Additionally the car features a massive carbon fiber rear diffuser.
Now, the very first Misha Designs equipped Lamborghini Aventador is up for sale courtesy of CNC Motors in California. In addition to the Misha Designs bodykit, this Aventador features stunning brushed aluminium ADV.1 wheels, and is finished in Arancio Argos (orange). It also features a reversing camera like all Aventadors, front and rear parking sensors, orange brake calipers, orange stitching in the cabin as well as the vital lift system offered by Lamborghini. Finally, its features a clear bra on the front bumper, hood, fenders and wing mirrors!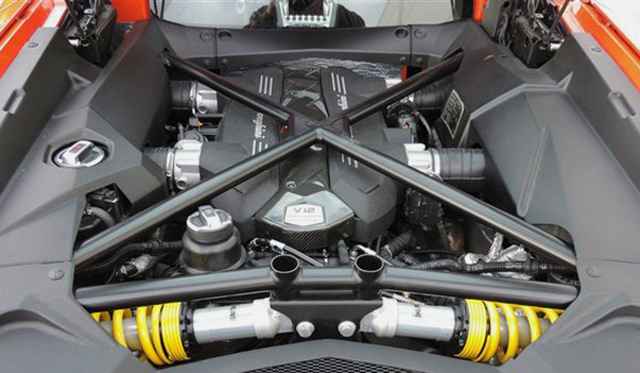 The current asking price is $409,999 with the car having travelled a mere 8,990 miles.
As a reminder, throughout 2014, Misha Designs plans on developing and offering bodykits for all Lamborghini models and the Aventador is the first to receive the Misha Designs treatment.
[Via CNC Motors]