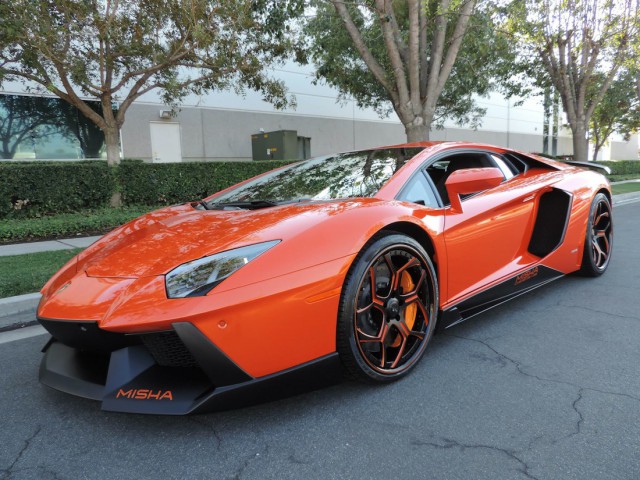 Following on from the recent preview of the bodykit offered by Misha Designs for the insane Lamborghini Aventador, additional pictures and details about the bodykit have been released.
The package recently had its world debut at SEMA 2013, but Misha Designs was unfortunately not able to fully overhaul its show car and ran out of time to fit the custom rear diffuser. Nevertheless, the bodykit is still very eye-catching and quite similar to other aftermarket Aventador bodykits offered by a selection of other tuners around the world.
Firstly, the Lamborghini Aventador by Misha Designs features a brand new carbon fiber front bumper and front splitter. Next, the Misha Designs Aventador features a new set of carbon fiber side skirts and at the rear, the vehicle sports a massive, yet lightweight, aftermarket wing. As mentioned, this vehicle was unable to be fitted with Misha Designs outlandish carbon fiber rear diffuser, but that can be seen in our previous post of the bodykit.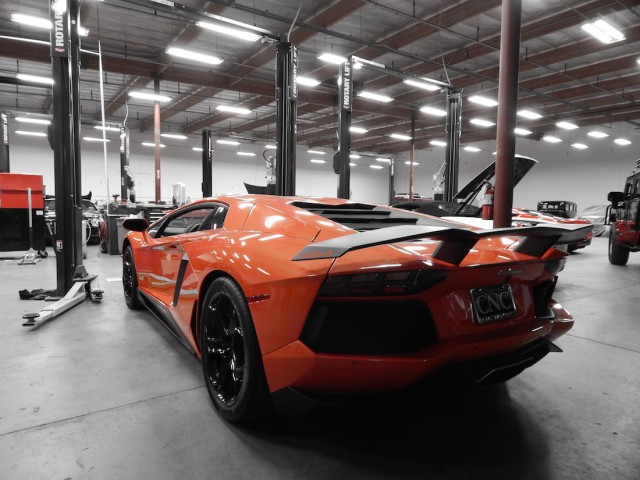 Pricing details for Misha Designs Lamborghini Aventador bodykit have yet to be released, but it's available for pre-order right now with deliveries pinned to start after SEMA 2013. Throughout 2014, Misha Designs plans on developing and offering bodykits for all Lamborghini models and the Aventador is the first to receive the Misha Designs treatment.