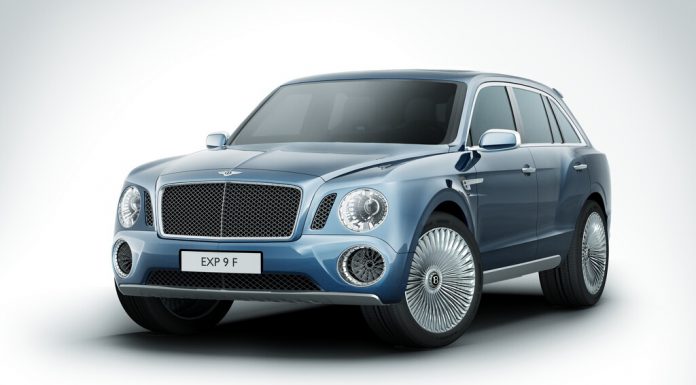 Bentley has yet to tease, preview let alone reveal its upcoming luxury SUV but the car is said to have already received 2000 pre-orders. It is very possible that the buyers behind these pre-orders have seen completed designs of the car.
However the new Bentley SUV looks, we know it won't be quite like the Bentley EXP 9 F Concept car which debuted back in 2012. The design of that concept wasn't very well received and Bentley quickly went back to the drawing board. The design of both the exterior and interior are said to have been given the tick of approval from Volkswagen and Autocar claims that the completed SUV will be more Bentley like.
Set to be built at Bentley's production facility in Crewe in the U.K., Bentley is expected to hire an additional 400 workers to make the SUV's production a success. Additionally, local parts suppliers will benefit from the new model with an additional 600 jobs expected from these suppliers.
When the Bentley SUV initially launches in 2016, it will be available solely as a petrol. However, the following year, a plug-in hybrid variant will become available and after that, possible diesel versions will be considered.
When the car does go on sale, a price of around $200,000 is rumoured.
[Via Autocar]