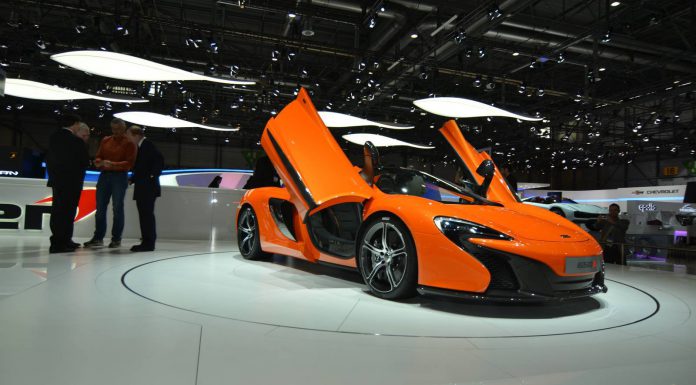 Along with its insane P1 supercar, McLaren brought along both the brand new 650S and 650S Spider to the Geneva Motor Show 2014. As if you didn't already know, the McLaren P1 is a part of a new-generation of hybrid supercars along with the Porsche 918 Spyder and LaFerrari. On the other hand, the McLaren 650S and 650S act as the British marque's third model.
McLaren chose to display the McLaren 650S Spider in a new colour, Tarocco Orange. This has been developed, in a similar way as other unique McLaren colours, with technology partner AkzoNobel. The car follows the same principals as the McLaren 12C Spider in that the drawbacks of it being a convertible are minimal. With the roof removed, the 650S Spider is said to perform in a very similar way to the Coupé.
While the 650S Spider is made slightly heavier through the addition of the retractable roof components, it is mechanically identical to the 650S Coupé. It is therefore fitted with the uprated, in-house McLaren M838T twin turbo V8 engine, producing 650 hp and 678 Nm of torque. This makes 0-100 km/h possible in a square 3.0 seconds, identical to the Coupé, and 200 km/h possible in 8.6 seconds, only 0.2 seconds shy of the fixed-head model. Top speed is 329 km/h.
The carbon fibre MonoCell chassis sits at the heart of the McLaren 650S Spider with no modification or strengthening. This makes for identical handling, ride, and virtually identical straight-line performance figures. This is possible despite a 40 kg weight increase up to a total figure of just 1,370 kg (dry). The roof takes just 17 seconds to close and can be operated at speeds of up to 30 km/h.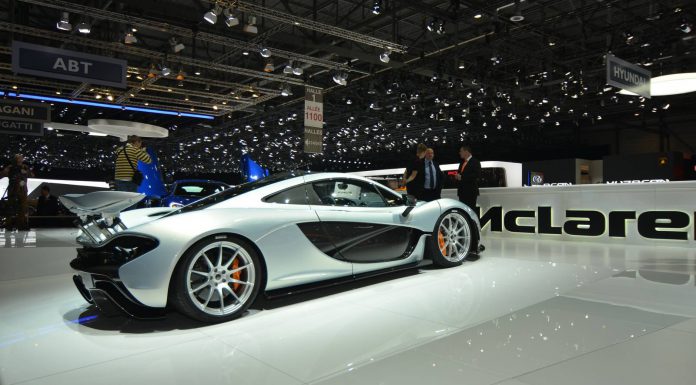 As for the McLaren P1 which actually debuted in production-spec exactly one year ago, it features a twin-turbocharged 3.8-liter V8 engine running at 2.4 bar pressure with dry sump lubrication and a low flat plane crankshaft. On its own, the engine produces 727 hp at 7,300 rpm, and 720 Nm of torque from 4,000 rpm. In addition to this, the McLaren P1 features an electric motor developed by McLaren Group's dedicated electronics arm. It produces 176 hp and 130 Nm of torque with an effective torque output of 260 Nm thanks to gearing.
As a result, the McLaren P1 produces 903 hp and can hit 100 km/h in 2.8 seconds, 0-200 km/h in 6.8 seconds and 0-300 km/h in less than 16.5 seconds.

If you want to read more about the McLaren 650S Coupe, 650S Spider and P1, check out our earlier articles. Let us know what you think of the cars in the comments box below. For full Geneva Motor Show 2014 coverage, check out our dedicated channel!