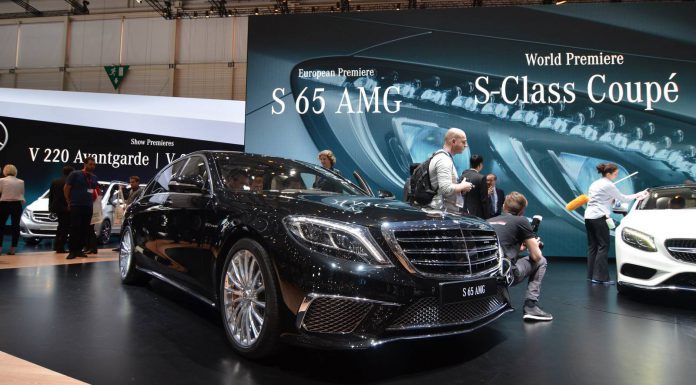 Alongside the stunning Mercedes-Benz S-Class Coupe and new C-Class, the Mercedes-Benz S 65 AMG and S 600 are also in display at the Geneva Motor Show 2014. We went up close to check them out.
As for the current range-topping S 65 AMG, it features Affalterbach's hand assembled 6.0 litre V12 powerplant with its carbon-fibre cover. It consists of twin-turbocharging, an aluminium crankcase, a forged crankshaft, a multi-spark ignition and a stop-start feature. For this latest generation, it produces 630 hp and 1,000 newton metres of torque.
Zero to 100 km/h takes just 4.3 seconds with an electronically limited 250 km/h. Fuel economy is greatly improved with 11.9 litres per 100 kilometres now possible. Mercedes-Benz also announced that the S 65 AMG is now compliant with the EU 6 exhaust emissions standard, a standard that does not officially come into force until 2015.
As for the new Mercedes-Benz S 600, it too features a massive 6.0-lter V12 engine. It delivers 523 hp and 612 lb-ft of torque and will sprint to 100 km/h from a standstill in just 4.6 seconds and onto an electronically limited top speed of 250 km/h (155 mph).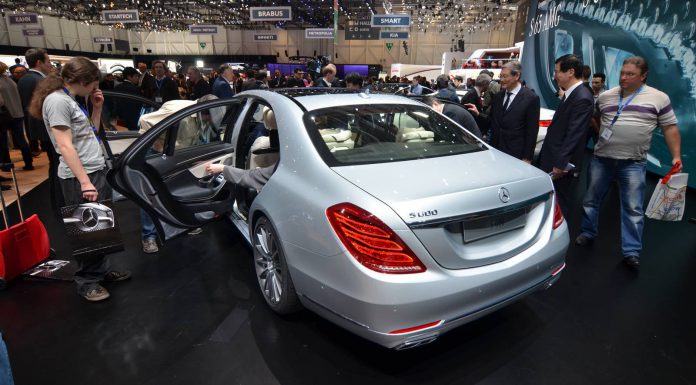 Being the flagship non AMG S-Class model, the Mercedes-Benz S 600 also gets a comprehensive list of features as standard. The very impressive Magic Body Control suspension, which is not available on the S 63 AMG, with Road Surface Scan and the Driving Assistance Package, all come as standard. The latter comprises Active Lane Keeping Assist, Active Blind Spot Assist, BAS PLUS with Cross-Traffic Assist, Distronic Plus with Steering Assist autonomous driving, PRE-SAFE Brake with Pedestrian Recognition and PRE-SAFE PLUS a whole host of driver aids that mean you can spend more time enjoying the S Class in comfort!

If you want to read more about the Mercedes-Benz S 65 AMG and S 600, check out our earlier articles. Let us know what you think of the cars in the comments box below. For full Geneva Motor Show 2014 coverage, check out our dedicated channel!