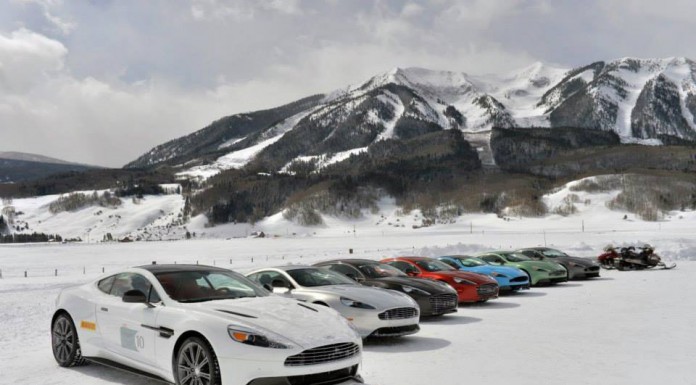 Aston Martin on Ice is one of the premiere events on the Aston Martin calendar. The event gives owners and guests the opportunity to experience the entire Aston Martin range on a demanding snow and ice circuit. Previously, the event was held only in Europe in St. Moritz, Switzerland and Lapland, Sweden but was extended to American Aston Martin Fans for 2014.
The American leg of Aston Martin on ice was held in Crested Butte, Colorado. The spectacular ice circuit was set amongst the Rocky Mountains as drivers put their winter driving skills to the test in a range of different Aston Martins. The British automaker brought its entire range, save for the convertible variants, including the four-door Rapide S, V12 Vantage S, Vanquish and DB9.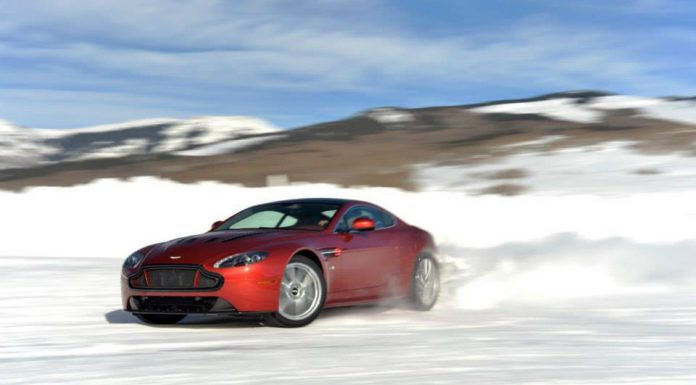 It isn't very often you get the chance to thrash an Aston Martin with studded tires around an ice track, so we're sure all the participants had the experience of a lifetime. Aston Martin hasn't yet said if it will return to the USA for a second On Ice driving experience.