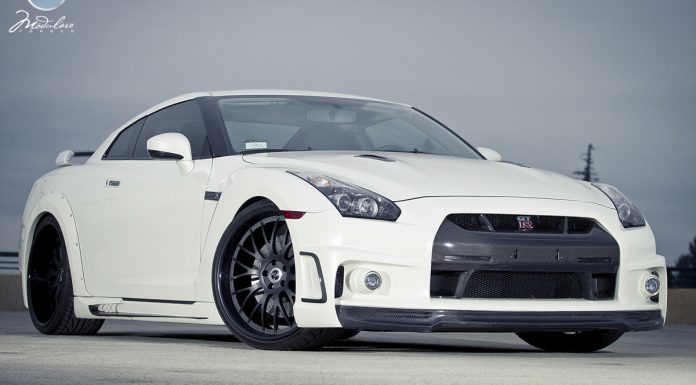 For widebody Nissan GT-Rs, Japanese tuner Wald International is the company to call. They create jaw-dropping body kits for a selection of cars including Rolls-Royces, but the aerokit you see pictured on this white Nissan GT-R is one of, if not their most impressive creation.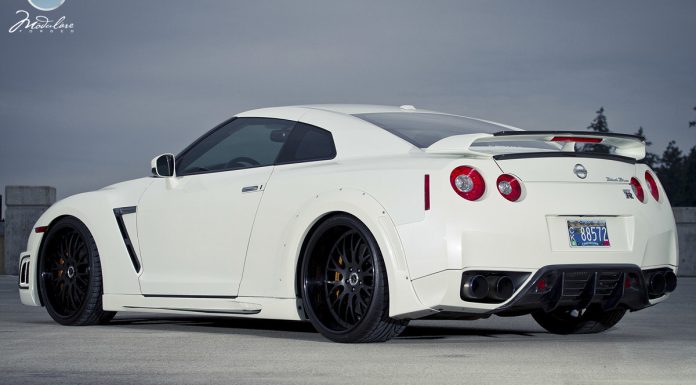 Despite its crazy performance, the Nissan GT-R has never been able to compete with the likes of Lamborghini from a visual perspective. After all, how can a refined Japanese sports car with conservative styling compete with an outlandish Gallardo Superleggera? Well, with the Wald International aerokit, it can do just that.
At the front, a new bumper is installed incorporating new fog lights along with a carbon fiber front splitter. What's more, new side skirts are fitted as well as flared rear wheel arches. Additionally, the Wald International aero kit includes a more outlandish carbon fiber rear diffuser along with a small carbon fiber bootlid spoiler and a small extra spoiler on top of the GT-Rs standard rear wing.
This particular Nissan GT-R by Wald International looks even more impressive than a standard Wald GT-R. This is thanks to some incredible satin black Modulare H4 three-piece forged wheels. Up front, they are 22×9.5 and at the rear, a massive 22×11. The rear wheels feature an incredible 5-inch deep dish design and are quite extraordinary!