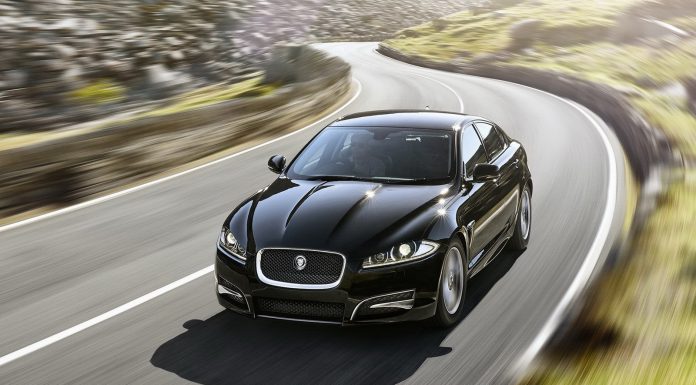 In addition to releasing the Jaguar XFR-S Sportbrake at the upcoming Geneva Motor Show 2014, the British automaker has just taken the wraps off another new XF variant dubbed the R-Sport. While the R-Sport name does indicate that this is a more performance oriented version of the Jaguar XF, it is actually more focused on improving efficiency.
The new Jaguar XF R-Sport will effectively rival an M-pack equipped BMW 520d with it also featuring a diesel engine. This powertrain is the same 2.2-liter engine as the standard XF diesel and sent through the same eight-speed transmission as well. It also drives the real wheels like the regular XF diesel. What's the difference then?
Well, Jaguar says that it has increased the size of the Exhaust Gas Recirculation valves while also revising the cooling assembly. As a result of these relatively small changes, the Jaguar XF R-Sport produces 6 g/km less CO2 than the normal XF diesel.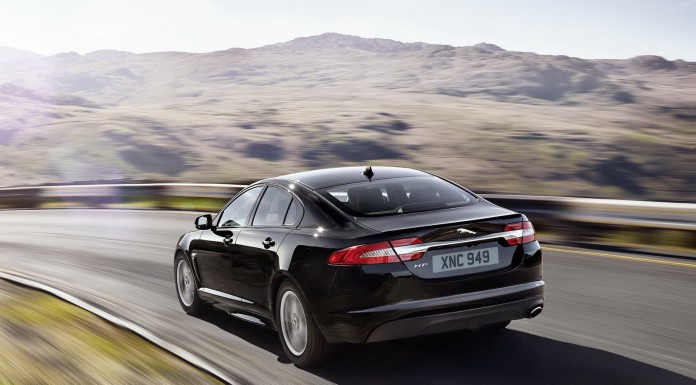 As you'd expect from any car fitted with a 160 hp diesel engine, the XF R-Sport isn't exactly brisk off the line. Nevertheless, it will hit 100 km/h from a standstill in 10.5 seconds. That's certainly fast enough for more drivers even though it is slower than the BMW 520d.

From a visual standpoint, the new XF R-Sport includes a revised front bumper with new chrome details, along with revised side sills and a small bootlid spoiler. Further differentiating the Jaguar XF R-Sport from other XF models is a new charcoal on charcoal interior along with Suedecloth seats available with contrasted stitching. Dark Oak, Piano Black and carbon fiber accents are also available.