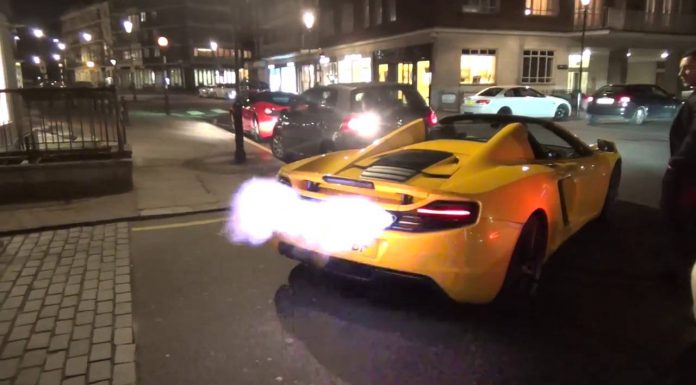 The McLaren 12C Spider is known to be one of the more subtle and restrained supercars on sale today. As with the majority of McLaren's creations the 12C is about clinical performance and engineering perfection rather than flamboyance and causing a scene. The video below, however, shows a 12C Spider doing just that!
[youtube]http://youtu.be/DVX4OrjOTcQ[/youtube]
When we think of flaming supercars we think of Lamborghini Aventadors producing a lick of blue from its exhaust. This Spider produces two huge torrents of orange fire from its exhausts that unlike the Aventador point upwards and from a much higher position. Ridiculous indeed!