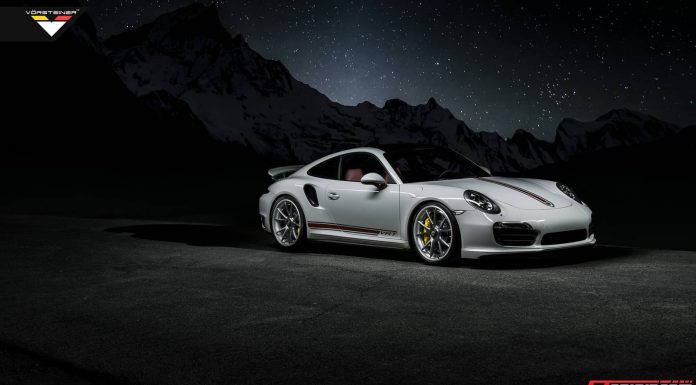 Wheel specialists Vorsteiner have unveiled their VSE-004 Center Lock Wheels for the latest 991 Porsche 911 Turbo S and they sure look great! This is the companies very first motorsport-inspired center lock design and feature a Brushed Shadow Gloss face and Brushed Matte Clear outer barrel, however, a remarkable number of other combinations are available.
Fitment will be for the 2014+ Porsche 911 Turbo S in 21×9 front (for 255/30/21 tire size) and 21×13 rear (for 355/25/21 tire size) sizes. As always Vorsteiner's attention to detail and finish is nothing short of perfection as a mere 30 hours of precision machining is required!
The centre lock gives the whole car a much racier look with the absence of wheel bolts. We think the wheels look fantastic on the car and the GT3 style design of the wheels are a must on the Turbo S, a car that we tested and loved!