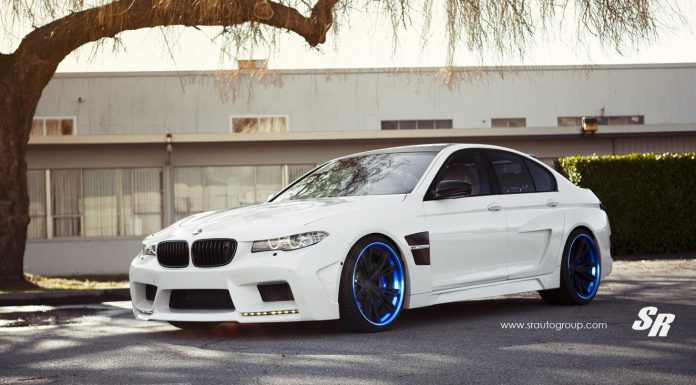 The bodykit offered by Hamann as part of the Mi5Sion pack for the BMW M5 really is one of the most in-your-face designs the tuner has created in recent years. Perfectly displayed on the following white BMW M5, the Hamann Mission looks like a completely new car so much so that non-petrol heads would probably have no clue that under the skin, it is an ordinary BMW M5!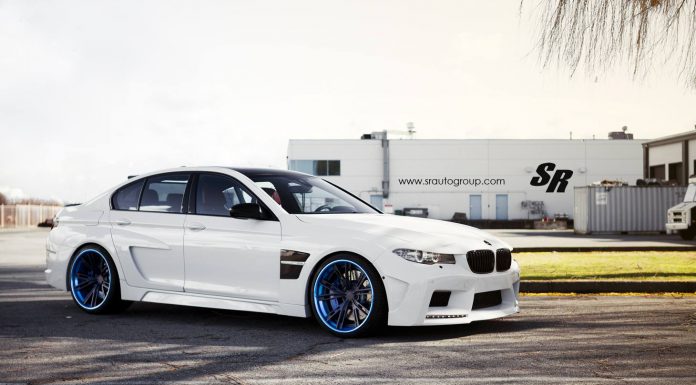 The following example has been created by Canada's SR Auto Group and in addition to the bodykit which includes new bumpers, fenders, skirts, roof spoiler and a new trunk spoiler, this BMW M5 features H&R Lowering Suspension.
Completing the visual changes are a set of PUR LX09 wheels with a matte black face and electric blue steplip. They measure 21×9.5 at the front and 21×12.5 at the rear.