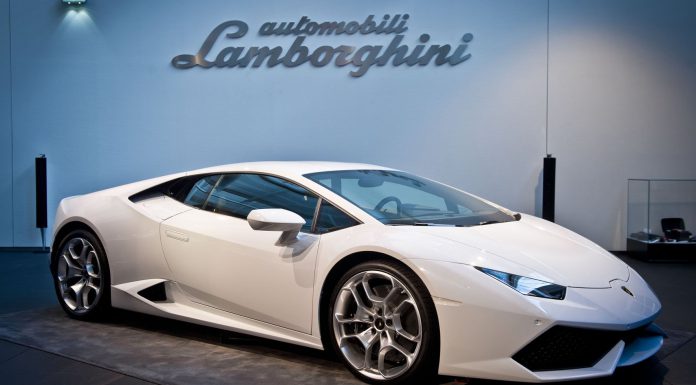 The Lamborghini Huracan is not due to be officially unveiled until March 4th at the Geneva Motor Show by Lamborghini President and CEO Stephan Winkelmann but the Gallardo's replacement has been on show in the Netherlands.
At an exclusive VIP preview at Leusden Lamborghini this stunning white Huracan was on show to a select few potential customers as other Huracan's have been across the globe in the past few months. As a result of the private shows and release of the cars performance figures, over 700 orders for the new car have been placed before any member of the public has even got behind the wheel!
As a reminder the Lamborghini Huracán receives a new 5.2-liter V10 engine uprated and heavily updated from the engine of Gallardo's. It produces a total of 610 PS, or 602 hp at 8,250 rpm and 560 Nm of torque at a high 6,500 rpm. Consequently, the brand new Huracán can sprint from a standstill to 100 km/h in just 3.2 seconds, from 0-200 km/h in just 9.9 seconds and a top speed in excess of 325 km/h.