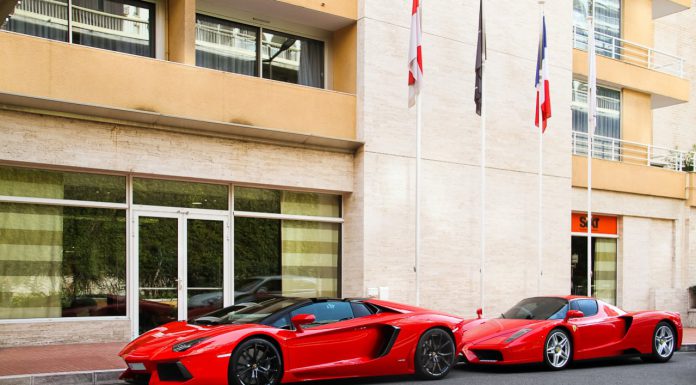 A few days ago the world celebrated the Christian tradition of St. Valentines Day which is interpreted as a day of love, Monaco is extraordinary in every sense and some fantastic cars came out to play on Valentines Day. A rather spectacular combo was seen outside the Le Meridien Beach Plaza Hotel in the Principality. The Lamborghini Aventador Roadster seems to be the car of the moment with its 700 horsepower V12 and its jaw-dropping looks. Finished in Rosso Mars against its black wheels, this Roadster turned heads in the most area in the world!
The Ferrari Enzo is a lot older than the Aventador, its hard to believe the V12 hypercar is more than a decade old but that did not stop the red beast from proving to be just as, if not more, popular than its younger Italian rival.
The Aventador Roadster features a centrally located, 6.5 liter aspirated V12 generating 700hp, an ISR seven-speed gearbox and push-rod suspension. It accelerates from 0 to 100km/h in just 2.9 seconds and has a maximum speed of some 350km/h. These figures are all similar to those of the coupe.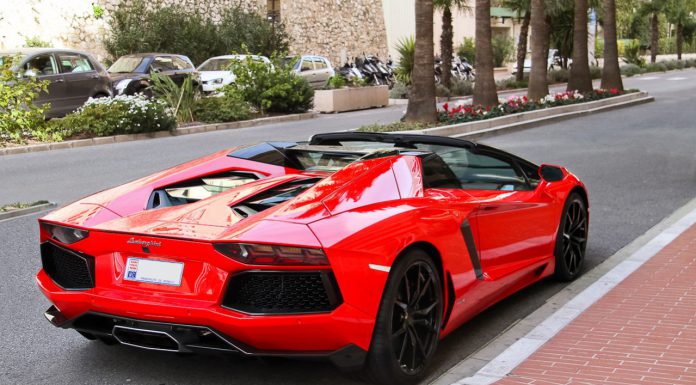 Powering the Ferrari Enzo is a brutal 6.0-liter V12 engine. This potent powertrain revs all the way to 8,000 rpm and delivers a potent 651 hp at 7,800 rpm and 485 lb-ft of torque at 5,500 rpm. The Enzo can accelerate to 100 km/h in a very brisk 3.2 seconds and the top speed has been recorded to be around 354 km/h.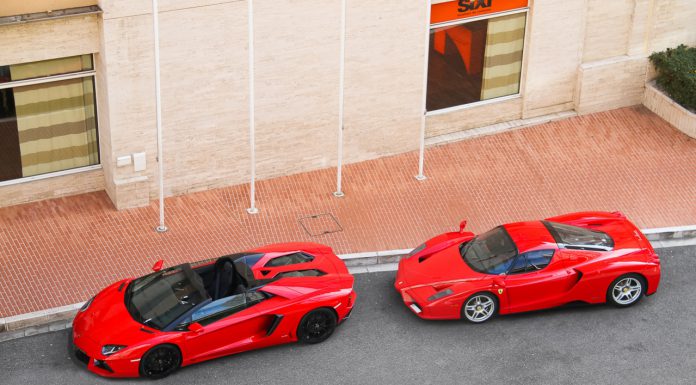 The spectacular duo were spotted and photographed by Raphael Belly.
[youtube]http://youtu.be/Ed1TnIMQzg0[/youtube]