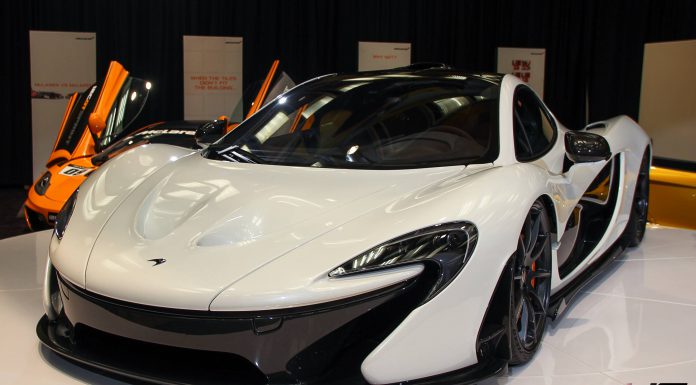 The McLaren P1 seems to be the car of the moment and the British marque send a very smart looking white example to the Canadian Auto Show that is currently taking place. The car took centre stage at the McLaren stand.
Other cars on the stand included a very hot 12C Spider and 12C GT3 car both finished in McLaren's historic Volcano Orange but all eyes and cameras were firmly focused on the P1!
The P1′s powerplant generates an astronomical combined output of 903 bhp. It gets a very efficient 3.8-litre twin turbo V8 petrol engine and a lightweight electric motor. The remarkable acceleration, delivered as a result of the instant torque offered by the electric motors and the optimized turbos, results in the hand-built car reaching 100 km/h in a stunning 2.8 seconds, 200 km/h in a scarcely believable 6.8 seconds, and 300 km/h in just 16.5 seconds.
If like us you love the P1 be sure to check out our track and road test of the hypercar!